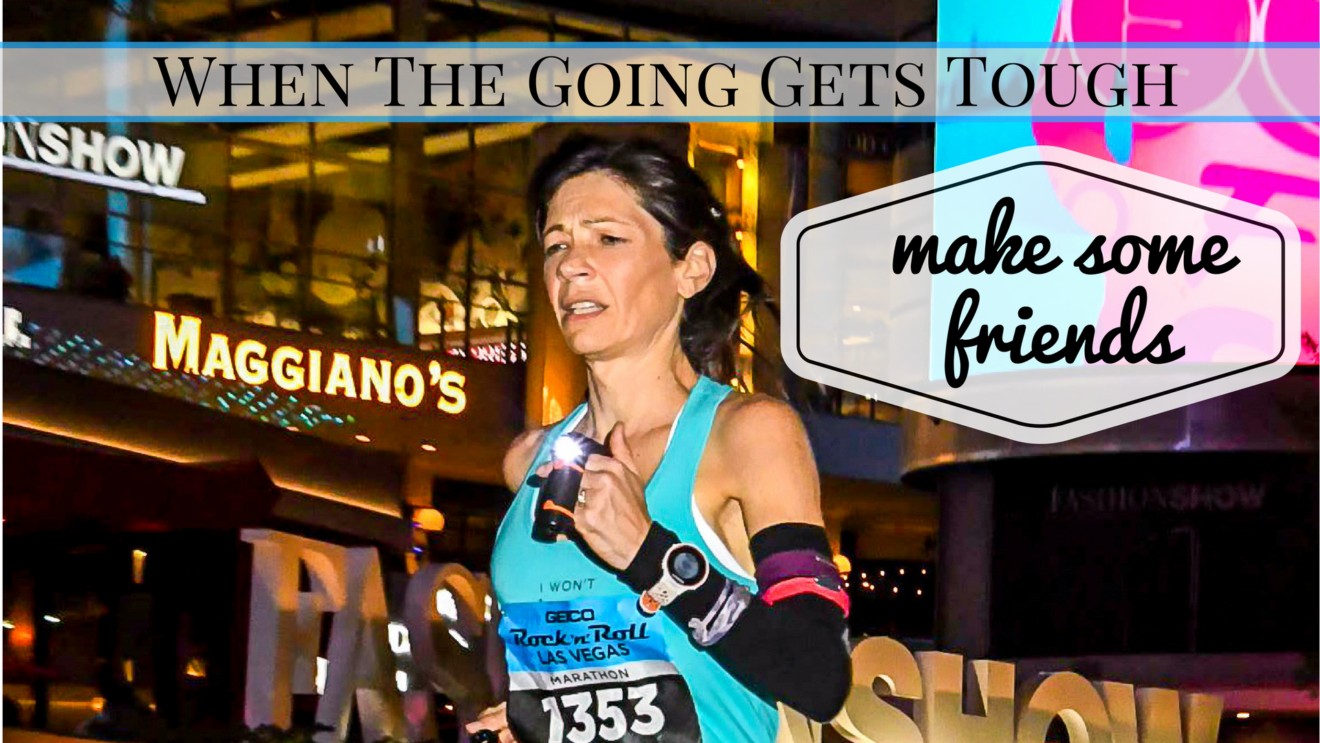 Las Vegas Marathon Weekend. Fun, New Friends and a Marathon Bonk
I felt my few sips of water slopping around in my stomach at mile six and knew fuel and hydration were going to be a struggle on this race. There is no point panicking. One thing I have learned is though I may have lost my mind every time I sign up for a marathon, I can't afford to lose my head once I'm out on the course.
If I can survive 16 weeks of training that logged over 1100 miles, I can crawl through 26.2. The difference between doing it in training and gutting it out in a race is I am not alone on the race course.
In spite of my first marathon bonk, I had an amazingly wonderful time. This is the story of my experience.
"I'll never travel for a race." Words I spoke less than a year ago chipped at my brain as I hit the Confirm button on the registration form for a race on the opposite side of the country. But then, this same mouth also said, "Why would I ever want to run a marathon?" a few months before signing up for my first one.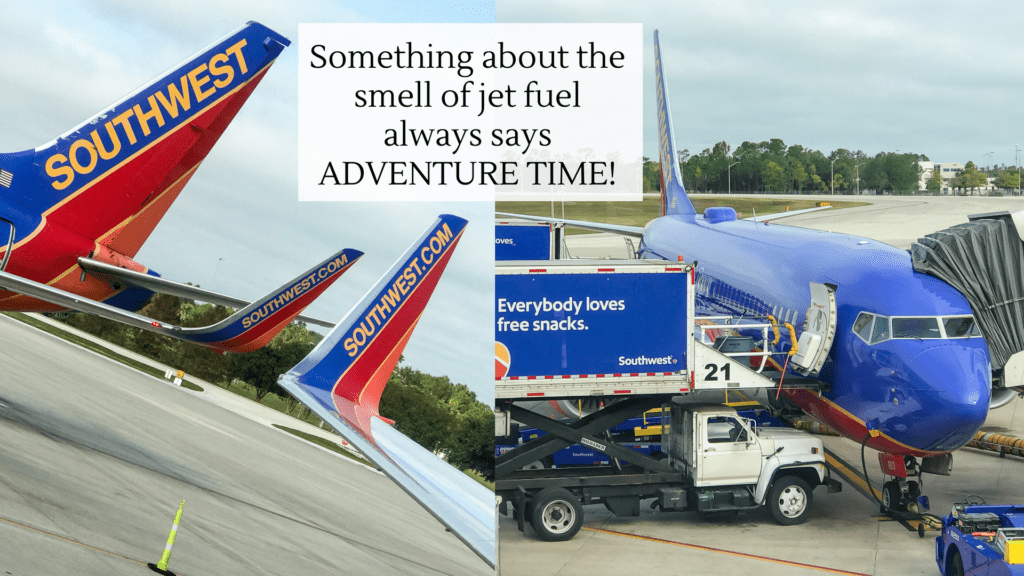 Las Vegas, Here I Come
I bolted out of bed when the alarm went off at 5 am. I had only gone to bed after 3 am. That hasn't been unusual lately. The last six months have been crazy for me and functioning on lack of sleep and the constantly growing demands on me lately had worn me down to the point that all I could think of was boarding the first flight so I could sleep.
The never ending cycle of late nights, early mornings, training and endless stream of things I had to deal with caught up and suddenly, realizing that I was about to get a break, I felt like I was about to fall apart. It felt strange wrapping up in a warm coat. That's something I haven't done in a long time!
We sailed through the TSA checkpoint and boarded our flight. I wasted no time snugging up into my seat, and closing my eyes once we'd taken off. I stared mindlessly out of the window and watched everything on the ground getting smaller as all the worries drained out of me as we left them behind.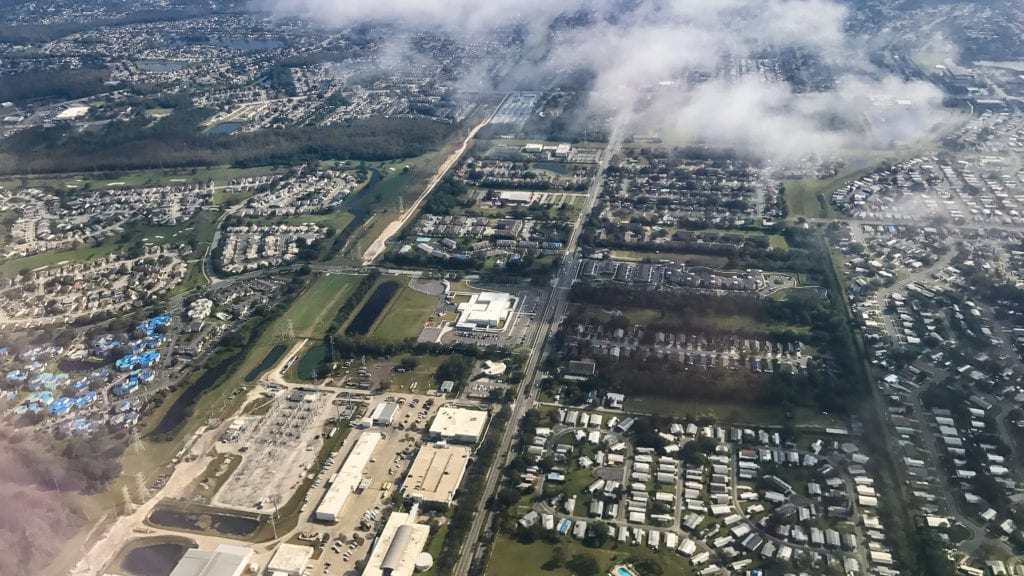 We connected in Denver. What a lovely airport! It's got to be the smoothest, most pain free connection I've ever had and I've traveled a lot. From the humid autumn air in Orlando to views of the snow capped mountains; I'm always intrigued by how the terrain changes so dramatically in just a couple of hours. The second flight was short – an hour and forty minutes, I think – and I slept through most of it, opening my eyes to the earthy tones of Nevada.
I stared out at the Strip, wondering what it would be like to run there. Last time we were in Vegas was 2015 and running was not something on my bucket list.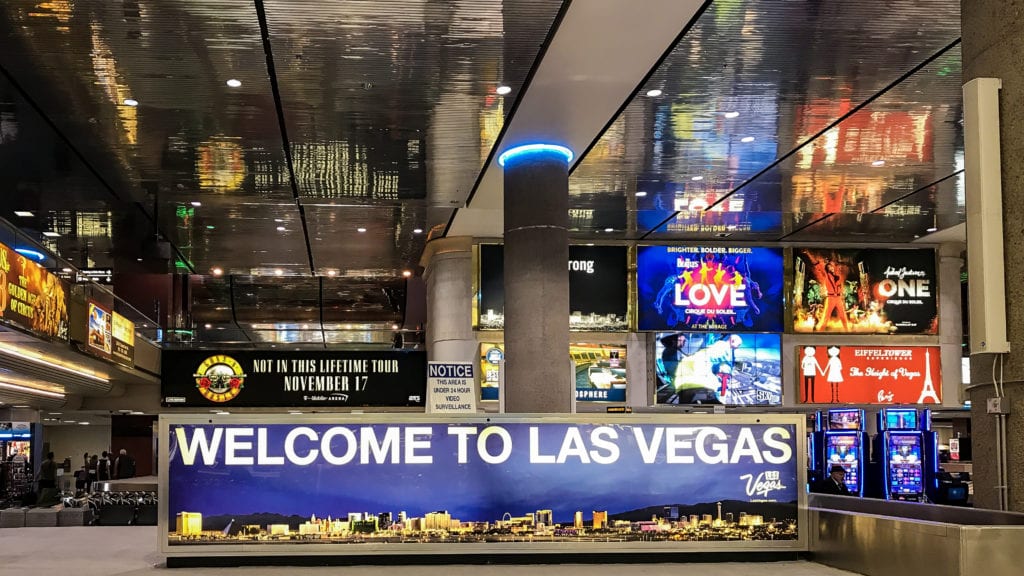 Don't Rush Me 
The 5K was on Saturday and I could collect my race packets for both races either on Friday (our arrival day) or on the morning of the race. I was very clear when we booked that I don't like leaving things to the last minute so we planned to head to the Expo as soon as we checked into our hotel room. It turned out to be a good move.
The recent tragic shooting in Las Vegas threw up all kinds of last minute changes, included a new start line. We booked a suite at Mandalay Bay so that I could be near the start line. Of course we were now miles from where we had to be, but we didn't want to change hotels. We like Mandalay Bay, so we stayed.
We headed out to the Expo around mid afternoon, giving me a few hours to roam around and look at all the cool stuff and plenty of silly things that people are told they need the day before a race.
It was lots of fun but I was really tired and a couple of hours was as much as I could take. It was also three hours later, according to my body, than what the local Pacific Time clocks were telling us. My husband got a quick photo for me and we headed back to our hotel for dinner and an early night.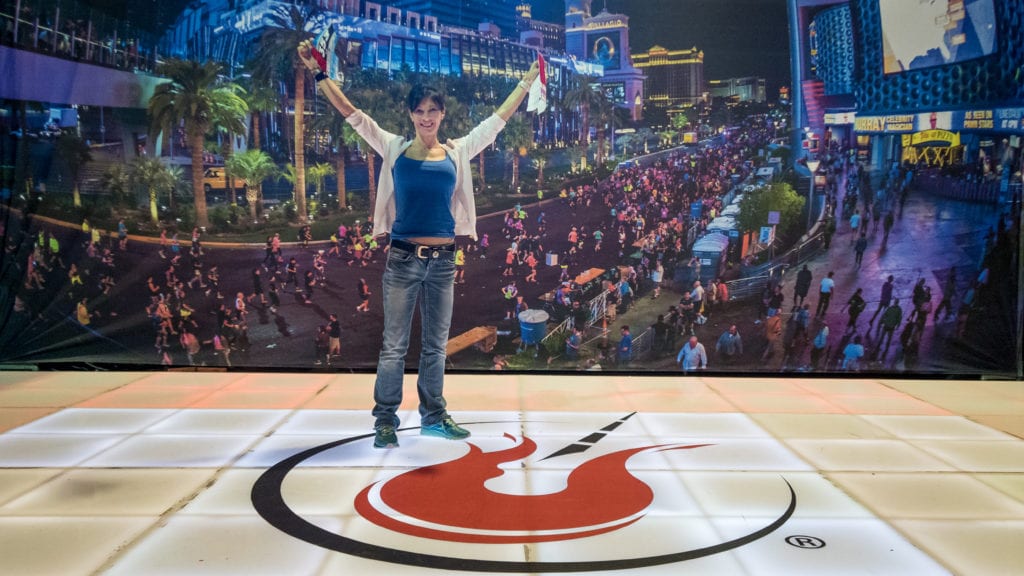 The Night Before the 5K 
I registered for two events for the weekend. I don't do 5K's. They are hard and I don't pace well for them because it takes me 3 miles to get into it. But I also wanted a shake out run after a day of travel and admit that the real draw was the guitar shaped Remix Medal. You get the Remix medal if you do two races over any Rock N Roll event weekend.
Because it wasn't a race for me and I could keep the pace comfortable, this one didn't stress me out the night before. My focus was entirely on the hours leading up to Sunday. For me, the trick is to keep moving without exerting myself too much.
We roamed around the hotel deciding where to eat some 'real food' and my husband chose Border Grill in our hotel. I ordered something similar to what I would usually eat. It was a butternut and mixed quinoa salad and it tasted delicious. They serve lots of filtered water (yes, I drank the water, can you believe?) and picked on some house made chips and salsa. I love salsa.
We headed back up to our room and after a long soak in a hot tub,  I was in bed and asleep by 8:30 pm. The plan was to reduce any unnecessary running around the next day as much as possible. Most importantly, I really just needed a good rest.
5K Race Day
Evening races throw a different slant on things, but that was part of the appeal of this weekend. We made sure I got a good breakfast, but stayed with food I usually eat.  Two slices of wholemeal toast with grape jelly and fresh fruit fits nicely into a typical breakfast selection for me. Throw in a few cups of coffee and I'm all set.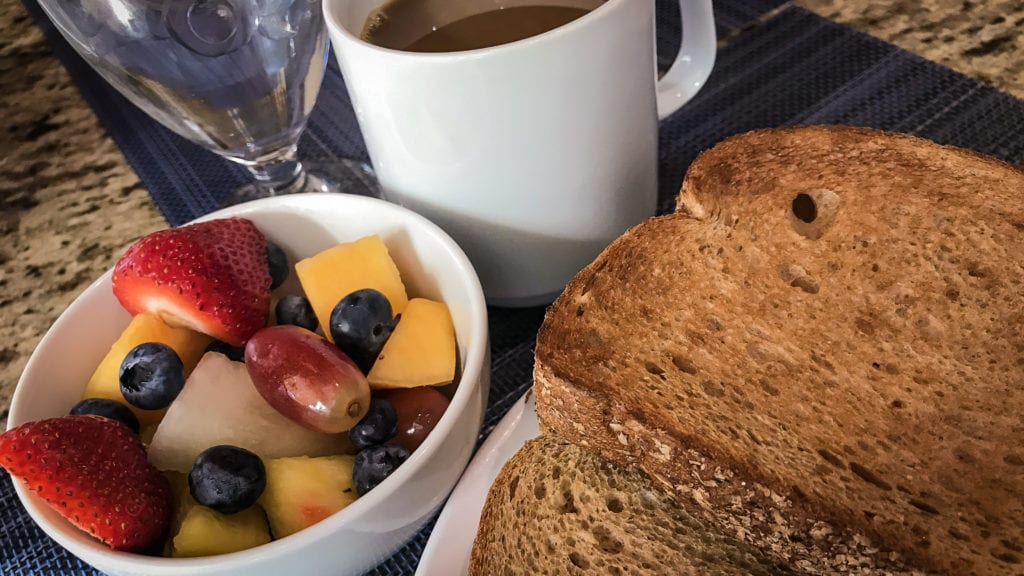 We stayed in the hotel this morning so there would be no unnecessary walking around.
I spent the next five or six hours relaxing, lightly foam rolling, sipping on water and snacking on small bites of an energy bar. Of course I kept getting up to check I had everything I needed for the evening.
My two biggest stress factors of a race is getting there (on time) and the crowds.
My incredibly supportive husband made sure I had everything I needed. We left early so that we could get to the general area to have an early lunch and still have plenty of time to make it to the race.
There's no photo of my lunch because the light was so bad in the restaurant it wasn't worth trying. My meal consisted of a green salad with some feta cheese and no dressing. There was some lovely sourdough bread on the table and I picked on that, but the nerves were starting to show up. I had no concerns about the 5K. Everything I did was thinking towards the marathon tomorrow. I can walk 5K and get the medal. No shame in that.
My fears are crowd based. I don't like feeling trapped in a crowd.
My husband is so tuned in to me he knows when I'm worrying and he's got the gift of distracting me without discussing the subject. He took me for a walk.
Let's Go Have Some Fun
I realized I didn't have a pre-race photo to share with you and William had an idea. He wouldn't tell me what it was but he said there was a cool background for a photo.  He was right (he's always right) but it was even better.
There was a lovely Italian man playing guitar in the Venetian hotel. I stood nearby ready for my photo and he stopped playing and came to join me. I wish I'd asked his name. He was so sweet!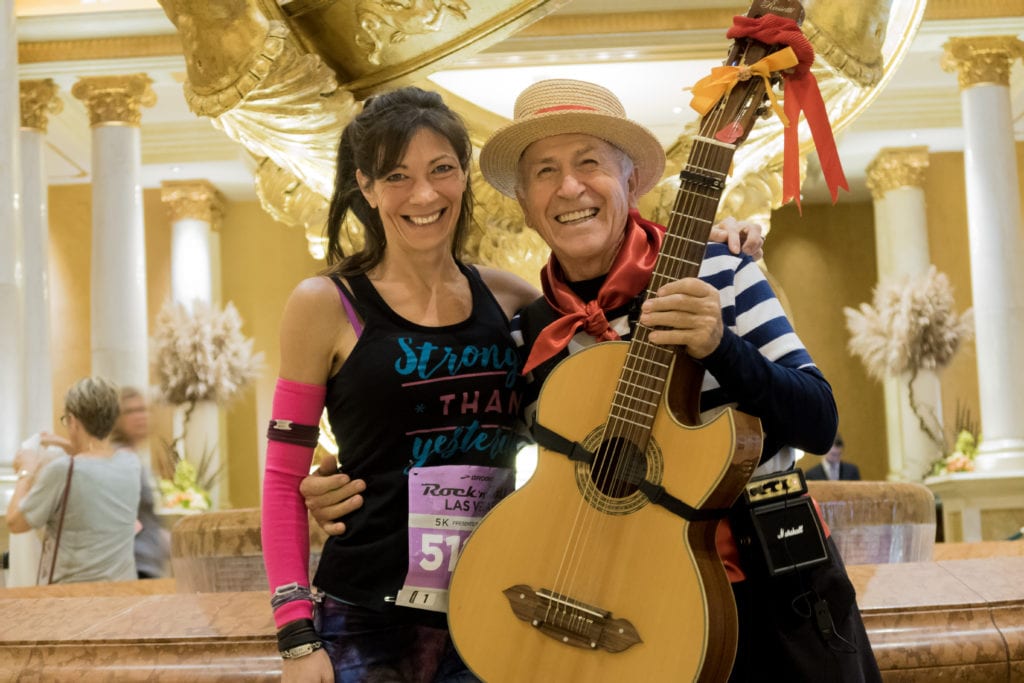 Don't Fret. Enjoy the Ride
We were a few hours early, but decided to start making our way to the starting area for the race. More runners were around now and others had the same idea. By the time we got to the monorail a crowd had formed and we had to wait for the next one.
Have you ever got onto a train where it's full, yet people behind you still try squeeze in? Yes, it was one of those. I felt a hand on my butt and asked, "Honey is that your hand on my butt?"
It's Vegas. You never know who's groping you in a crowded spot.  The group around us found this hilarious and we engaged in casual jokes and chatter as we started moving along.
There was still some walking to get to the Festival Grounds where we would start, weaving between women in glitzy dressed and drunk hopefuls as we moved through the casinos. A group of women in sparkly dresses were pointing at the group ahead of us.
"I love the way marathon runners love parading around in their running clothes so that everyone knows they work out." As we got in line with the group of women, I leaned over, right in the face of the lady who made the comment and gave her a big, exaggerated wink. I wasn't exactly wearing understated clothing. Life is too short to take everything too seriously.
The Starting Area
There was a strong Police presence and a lot of security around. That didn't surprise me and I felt better for it. I didn't take a bag for gear check and walked right through to the Festival Grounds. Then I stood there with no idea where to go. I followed what seemed to be the moving crowd. It was early so folk were mingling and walking all over the place.
I made my way to where the most lighting was. That's usually a good place to start. I saw a guy standing alone and asked him if he knew where the start corrals were. His face lit up in a big smile and we spent the next half hour chatting and laughing about races. Turns out he's from Florida too!
Once I got to the entrance for the corrals I felt better. Staff of the race were checking bibs and making sure everything ran smoothly. I found myself a cozy spot at the back of my corral and settled in for the party. The Geico Lizard was there, jamming away to the music. I like the Lizard for some reason.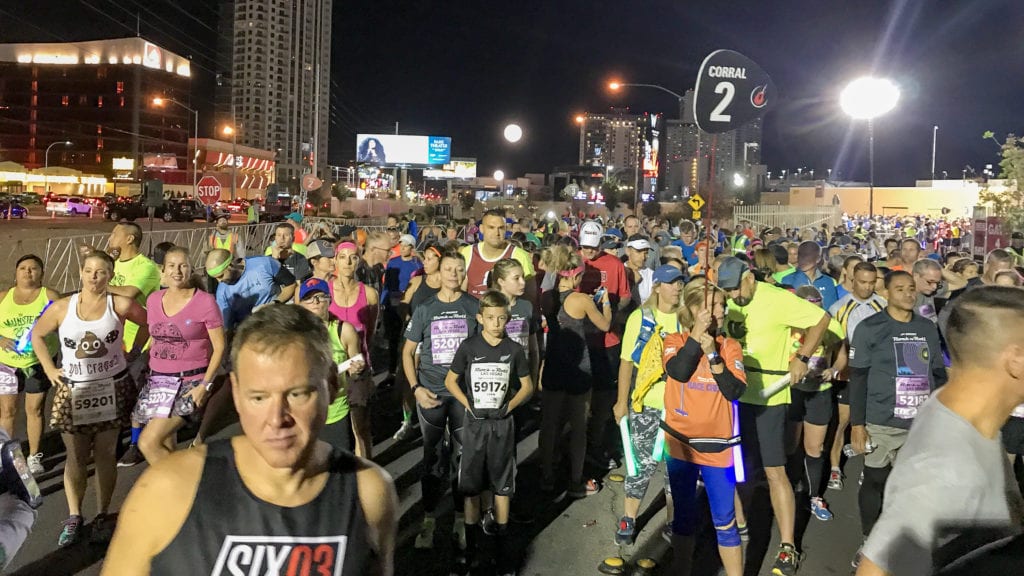 Get Ready to Run!
I find 5K races both challenging and strange. It's an unfamiliar distance to me and I've only run one before so there's a lack of experience going on. I think starting in assigned corrals helps a lot to keep people more or less within their pace group.
I settled into a brisk, but comfortable pace and it was over before I knew it. When I got back there was a big crowd still being fed into the corrals. I was glad to be finished early so we could beat the masses back to our hotel.
I didn't buy the photos from this race because there were seven of them for $75 and one was dark, two were blurry. So you'll just have to trust me that I ran.
Time didn't really matter on this one. I had to slow down on the last mile because I saw the halfway time marker and realized I was running a tad too fast.  It really didn't feel like it. This is one of the dangers of a taper week and good sleep.  You don't think you're working!  But it evened out and I finished pretty close to what I planned, which was between 22 and 23 minutes.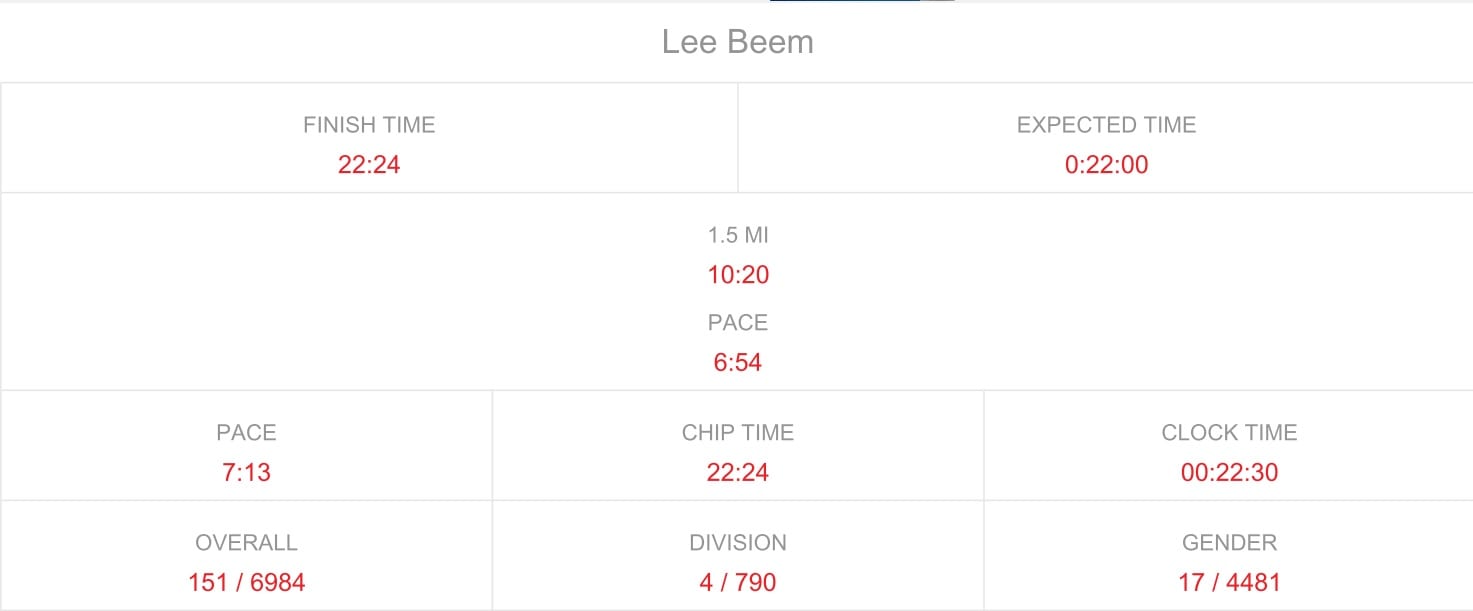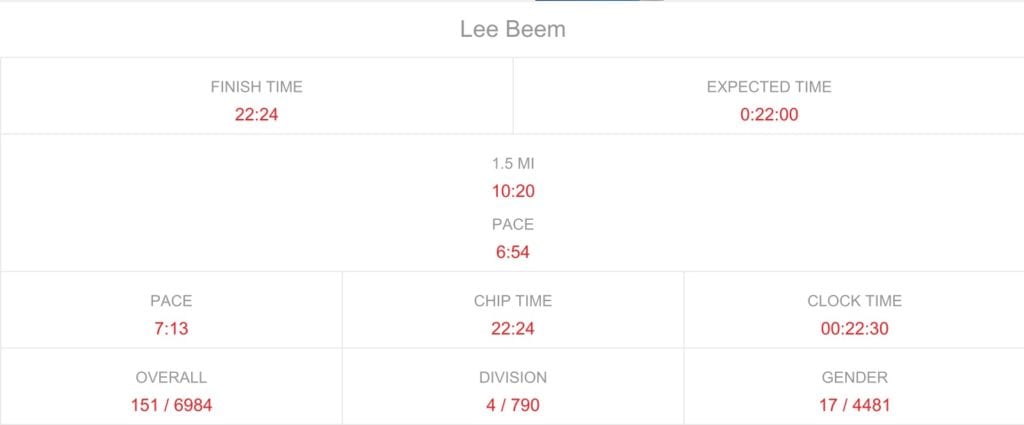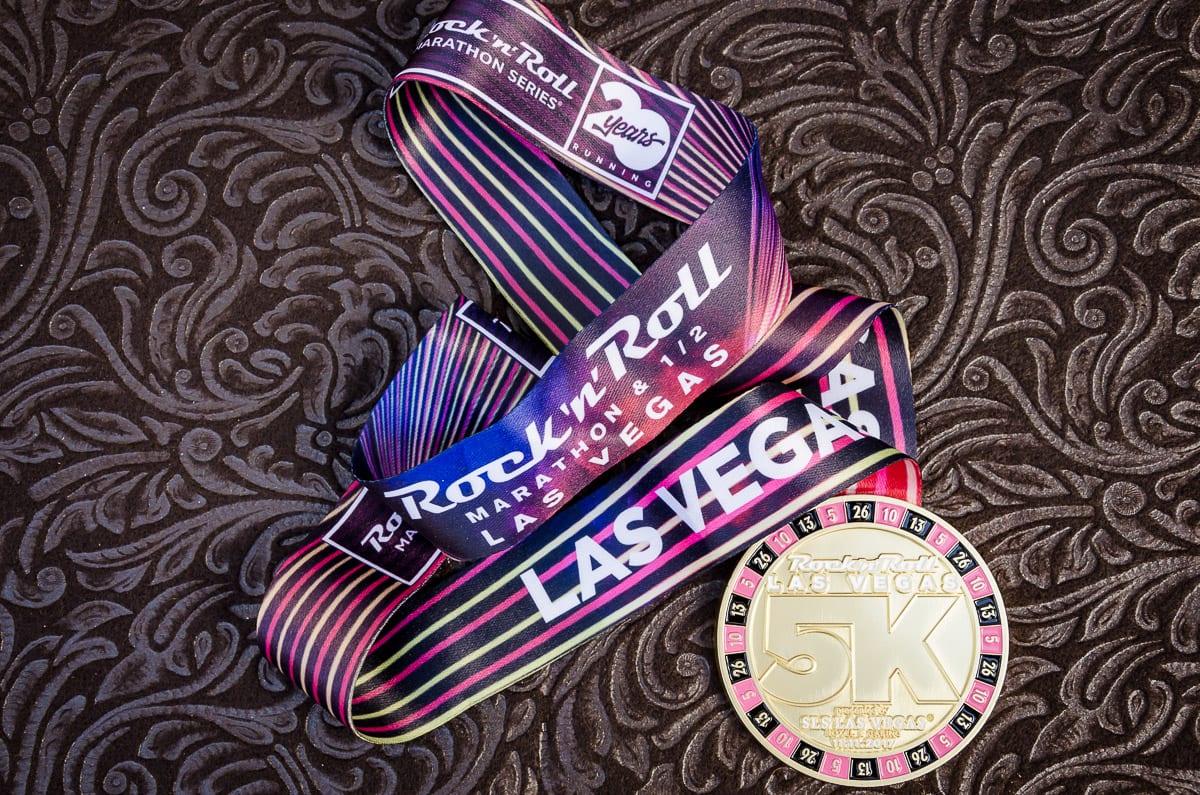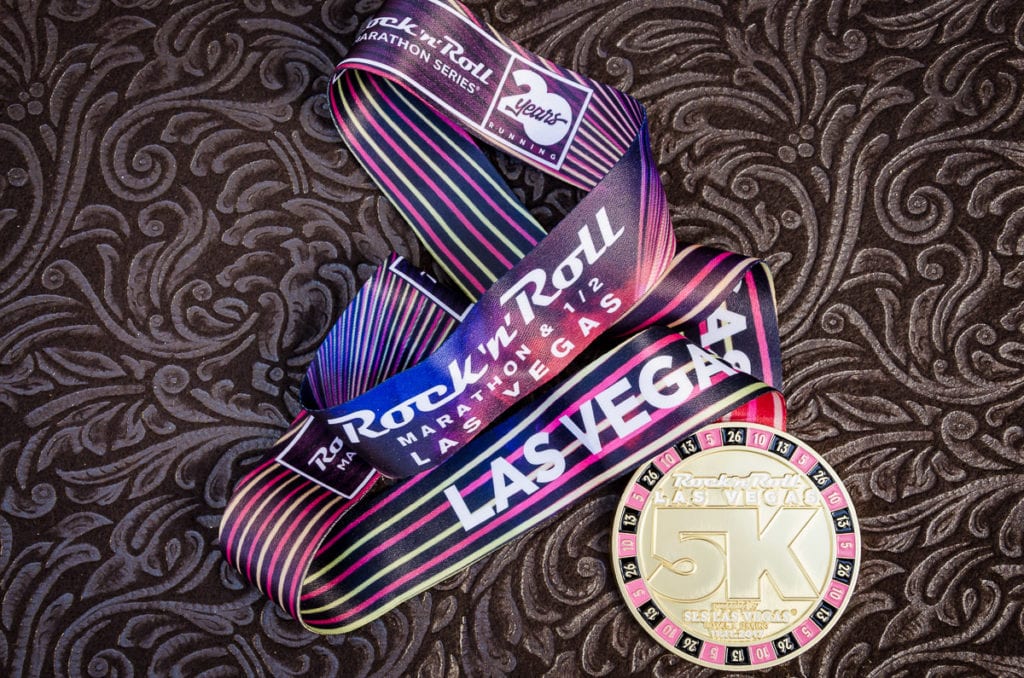 My husband was waiting for me outside the grounds so I skipped the beer and festivities, grabbed a gluten free protein bar and we hot footed it out of there before everyone else followed.
Dinner the Night Before The Marathon
Slightly different to the morning races I'm used to, running an evening race alters the time periods between your meals and the race. While it gave me more time, it wasn't worth the risk of messing it up.
I generally avoid refined or processed foods; even more so before a race or long runs. I'll write a separate post with an overview of my food and how I eat in the days running up to long runs or a marathon.
We went to one of my favorite restaurants and again, stayed within our hotel.
I love House of Blues. The make the most delicious corn bread and we love to split the Voodoo Shrimp appetizer. Which is served on corn bread, of course. For my entree I just had a bowl of soup. In my life, three sides are a main and I'll have a light snack later if I'm hungry.
When we got back to the room I enjoyed a long soak in a very deeply filled hot tub. We  went to bed early, but I lay awake for a couple of hours before drifting off to sleep.
Marathon Day! 
I woke up at some silly hour of the morning. My body clock was still on East Coast time, I suppose. I didn't want to disturb my husband and got up and took some bottled water and juice over to the window and just sat looking out over the city with all the twinkling lights getting my thoughts together. I love looking at city lights and tall buildings.
One thing that was difficult about a night time race is that there are so many hours from when you wake up until you get there. Way too much time to sit thinking or worrying.
My worries were not actually about the race, but about the crowds.  I am very uncomfortable in a big crowd and I've learned how to deal with it, but I have to prepare myself to follow some steps so that I don't get into a full blown panic.
Somewhere around 6 am I felt sleepy again, crawled back into bed and fell asleep almost instantly. William woke me around 8 am so we could go down and get some breakfast.
Race Day Breakfast. Don't screw it up.
By now I was paying attention to everything that did (and did not) go into my mouth. With a history of digestive issues on my run, I am super careful to avoid any food that is a potential trigger for nausea or indigestion.
Playing it safe, we went back to the same restaurant as yesterday. I knew I could get rye toast there with some fresh fruit. The fruit was terrible. I sent it back. If you're going to charge me $12 for a small bowl of fruit and two slices of toast, that fruit had better be fresh. It was not.  The toast was lovely though and I was pretty full afterwards.
I had food in the room that was safe so that I could graze slowly through the morning so it all worked out.
Once we had eaten we went back to our room and stayed there until it was time to leave. William went out to grab a take-out for lunch and brought it back to the room. I stuck with the bananas and 'safe food' I had bought or brought and picked on it slowly through lunch time.
Check, Double Check, Triple Check Everything
You could probably just put it down to pre-race paranoia, but I kept going back to the little table where I'd set my things out and checking everything again. Bib, shoe tag and my race fuel, plus a bottle of mixed Heed to keep my energy and electrolytes topped up once in the starting corral.
You never know how things are going to go at a race. I felt good after the 5K and it really helped shake out the nerves, but the dry air was making me really thirsty. Much more so than usual.
The challenge was finding the balance between staying hydrated and drinking too much. Small sips, gradually, through the day seemed to be the safest way to tackle this.
I suppressed a wave of panic as the hotel room door closed behind us. There was a toxic blend of knowing I had done enough to finish mingled with an overwhelming feeling of respect for the distance and the unknown. Anything I failed to do in preparation for this race had to be saved up for next time. There is no magic tonic you can take a few hours before to fix anything screwed up now.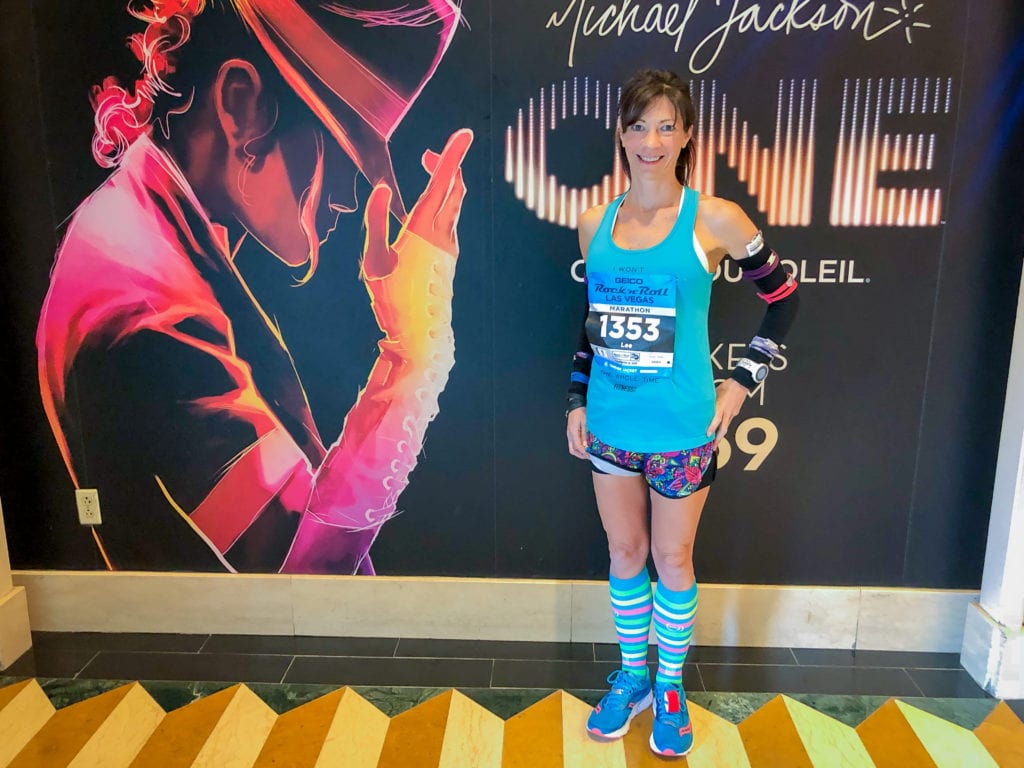 Crowds! I Don't Do Well in Big Crowds
I knew it was going to be a zoo when I signed up for this. Typically this weekend draws over 40,000 runners and I have always stayed away from such large events. The 5K last night helped calm me down a lot. It was very well marked and organized and there was great crowd control by the race organizers and volunteers. There was also plenty of distraction to keep my mind off the mass of people there.
This was not as well marked. To be fair, Run Rock N Roll had to pull this together with new planning, an altered and remeasured course and a completely different start line. I read a report where it was mentioned they had twelve days to pull the final details together. That makes sense. We only got the confirmed details about 10 or so days out.
There were runners everywhere. You couldn't see the ground for compression socks and running shoes. We also couldn't find signs telling us who had to go where and were directed to the far end of the Park, only to be sent back in the direction we came. Nobody seemed to know where to go. There was a long line for the rest rooms as expected. I wasn't expecting to finally get inside and find four (yes 4!) stalls. But it wasn't a deal breaker.
My husband and I finally edged our way to the entrance of the corral area. Those were marked, behind the barriers. We were early so we just hung around and waited. There were so many people!
Herd The Runners Into The Pens
The first corrals for the Blue Wave opened up about an hour before the start. It was not quite as organized as at the 5K event. Nobody was checking bibs and it was a bit of a free for all. Some people complained about it after the race, but honestly, I didn't notice. I know I panic in big crowds and knew there were thousands behind me. When I said goodbye to William, I didn't look back. I just kept walking.
A sudden surge of panic gripped me as I started walking towards my corral. It was one of those "What was I thinking? I wanna go home!" moments. This isn't a new phobia and I know that the worst thing I can do is look back or I'd leave.
To try and distract myself from the panic I locked eyes with one of the volunteers who was hopping around near the front and said hello.  That was all I needed. Then I could start talking to other people. Suddenly the enormous wave of bodies didn't seem to exist and I locked myself in my little bubble of runners. Everything was fine. Being near the front of the line when the corrals opened kept things nicely spaced out until they asked us to all squish forward just before the start.
You can see how packed the pedestrian bridges were. I've never run a race with so much crowd support before.  The people were awesome and many of the spectators were wonderfully entertaining. I was fascinated by the sheer weirdness of some of them!
My Marathon Experience
We counted ourselves down in the usual way and we were off. I knew after an hour in the corrals and who the marathon time added to it that I would probably need to go pee before the end of the race. My plan was to head out to the first set of bathrooms around the 1.5 mile mark, dash in and out while they were clean and then enjoy the race. And that's exactly what I did.
Miles 1 – 3: The Sound of Silence
"Not a peep!" said a lady being interviewed about that section of the course after the race. Those three words summed it up perfectly.
Usually the first few miles are packed with spectators and there's lots of excited chatter. This was eerily quiet as thousands of shoes pattered over the cracked asphalt towards the famous Las Vegas sign. We rant past the Mandalay Bay hotel, the wall covered with signatures and messages in memory of those who lost their lives in the tragic shooting just weeks before the race.
Flowers and cards lined the area. It was emotional and surreal. Not at all what you would usually see with live music and bands getting everyone fired up for the rest of the race.
I think this made for a bit of a tough start to a 26 mile run. We made our U-turn and headed back towards the start line. You could hear the music and crowds getting louder not long after the three mile mark.
The running party had begun!
Miles 3 – 6: Fun Times and Water
Las Vegas is dry. I was more thirsty than usual while we were there. With no moisture in the air, my mouth was dry. I hydrated a little more than usual in the days before the race. Nothing extreme, but I was getting in a couple of glasses of water over and above my usual liquid intake each day. I also knew I'd have to carefully adjust during the race.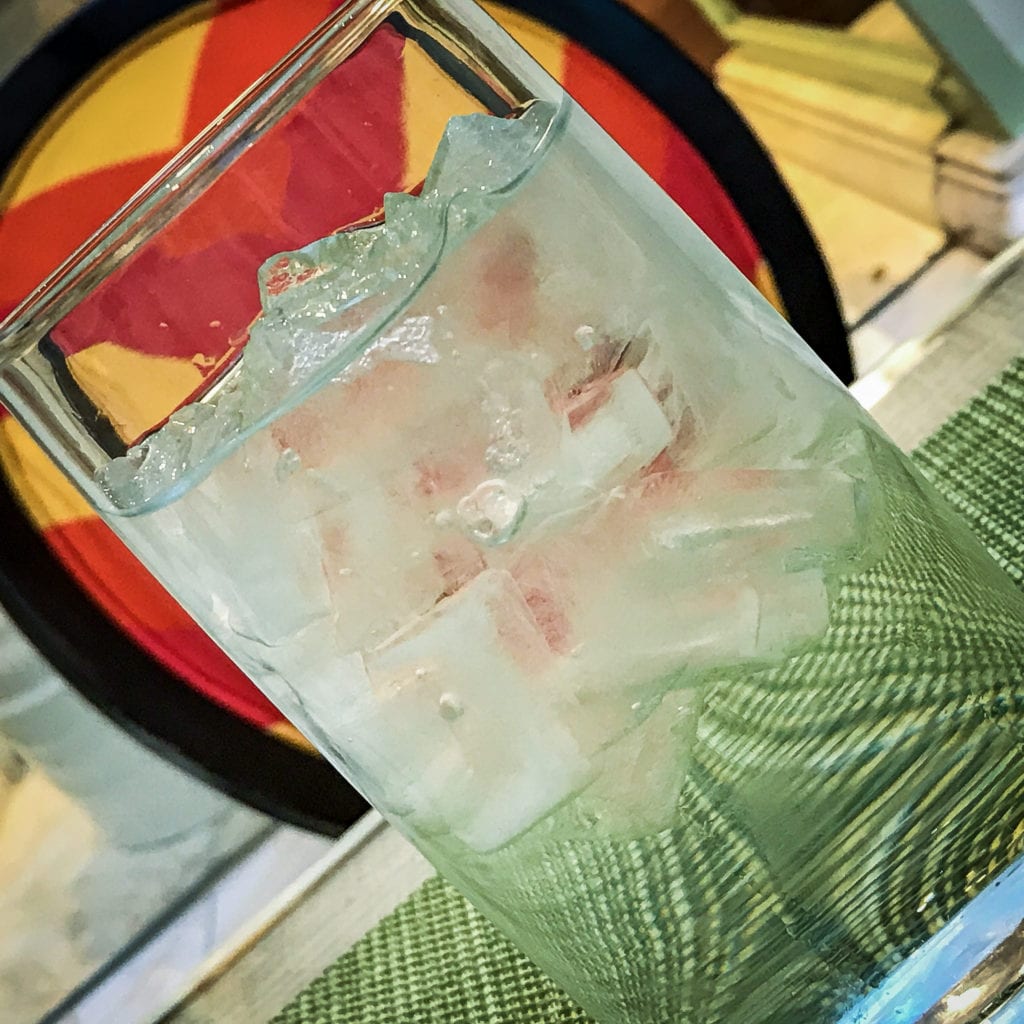 I'd normally take one sip at each water station. With the dry air, I decided to take two or three at the first station and then sipped a little more at the next one. By Mile 6 I had what felt like the start of a side stitch. I almost never get these and when I do, it's always related to something I ate or drank before or during a run. I felt the little sips of water sloshing around in my stomach.
When what you swallow just sits there during a long run – especially so early on – it's a big red flag. The course was fun over these miles and I tried to ignore it and skip the next water stop. I was feeling good otherwise and countless times I've struggled at one stage of a long run and then got over it and everything came together.
The streets were lined with spectators cheering and some of them holding out cups of beer and who knows what else. Some of the more adventurous marathoners took up the offer, grabbing a cup for a good swig without a second thought. The entertainment swept me away. This is so different from anything I've ever experienced and these miles flew by.
I put a chew in my mouth and let it just sit there and slowly dissolve.
Miles 7 – 11: I'm Sailing Home
My stomach started feeling pretty icky around the eighth mile. This is where you start to appreciate the mental stamina that often goes by unnoticed on those training runs. In my mind, 8 miles is still a fairly short run. When it doesn't feel good, I suck it up and moving on. My mind knows that no matter what my body tells me, I'm still the boss at mile eight.
The 3:25 pace group caught up with me just before the ten mile marker. I noticed them approaching because I heard the pacer (pay attention to him because he was an important part of my race) calling out that they were running hot and sitting on track for a 3:20 finish at that point. As I turned around I saw his pace sign. It stood out. The other pace signs were square with the time on it. This one was a star with red glitter on the borders. And he had bright compression sleeves on. I wanted to run with this group so I fell back and hung around them.
I knew that the full/half split in the course was coming up just over 10.5 miles and that was a sure way to know I was going the right way.
My stomach churned. I pulled out another chew and drew it towards my mouth.  Smelling the mild strawberry flavor made me dry heave.  I put it back. My mouth was so dry! I'd be fine after a few sips of water.
The two courses split. We took a right turn. I was glad I didn't travel all that way to almost be finished already. The mind goes weird on a long run.
Miles 12 – 15: Are We Still In Las Vegas? 
We reached a water station and I pulled to the side and stood still so I could actually drink the cup of water without spilling it. I was so thirsty and my mouth thanked me for it. That water was the gift that just kept giving. Not a minute later I had to stop again and threw it all up along the side of the road. That was only the beginning.
The course changed after this. No spectators. No city lights. In fact the streets were mostly pretty dark. It also suddenly felt much quieter because most of the runners who started out with us were running the half marathon. There are fewer of us fools who want double bang for our buck. I threw up again after the next water stop. I still kept catching up with the pace group though so that was a good sign. We cruised down an underpass and then hit the incline. My hill workouts must have paid off. I passed plenty of runners on the uphill portion. Watch this Flat-Florida girl!
This is where stuff got really hard. I didn't feel great but my only concern was that I needed a way to take in some calories. I pulled out a gel and sucked tiny tastes of it. That didn't work out. My stomach didn't want to be bothered with stuff to digest and the fight to resist throwing it up got serious. I needed those calories. And none of those city lights or lively spectators were here.
We ran miles going back and forth between cones with glow sticks mounted on them and arrows taped to the ground. It was dark. Like an empty warehouse lot. A girl ahead of me had stopped and I went over to her to see if she was alright. She didn't speak English. I pulled out a gel and offered it to her and she smiled and grabbed my arm.  I guess she needed that.
Miles 16 – 18: Acknowledging the Battle 
This was where things really got hard. Physically, the lack of calories and hydration, unable to keep anything down, were starting to throw hints at me. Mentally it was also a horrible part of the course.  There was really nothing there. The aid stations were well staffed and there were plenty of them, but going from the music and lively support on the course to miles and miles of this came at a bad time.
I think they would do better to have this section earlier in the race so we had the greater support during the tough miles. I'll write a separate race review on the event.
Just after mile 16, somewhere between the way-too-many cones, my stomach started cramping. I got sick again shortly after sipping some more water and stopped on the side to try and collect myself. It was hard to tell if the slight dizziness I felt was dehydration or the endless rows of cones that were trying to hypnotize us. I stopped and sent a text to my husband to let him know to expect me a bit later. The question was not so much if I would finish, but how.
Survival Mode
There is a lot to be said for the training leading up to a marathon. I learned that those runs that don't go so well are really important. This is where you learn to survive when things don't go as planned. You learn to rise above the struggle and some kind of separation occurs between what you feel and what you know.
Marathons hurt. Period. You get used to running on tired legs; on muscles that ache from yesterday's workout. Pushing through a run you really don't want to do toughens you up mentally. Patterns emerge and you form a strategy to manage them, or at least, expect some things to happen and know what follows on.
I usually feel pretty wrecked around miles 10-12.  Somewhere in that zone things don't feel so good. Then it passes and I feel better again. Knowing this helps me not to worry when it happens in a race.  I have also learned that somewhere between 18 and 20 miles, it's harder to focus mentally. It's like a shift in the way my brain works and logic as it's known to me on an ordinary day goes through some major alteration, or leaves altogether.
The Power of Distraction 
There was no strategy here. I saw a lot of runners struggling and it was impossible to just go by without at least asking if they needed anything.  Things got a bit hazy here for me. There as a guy who had stopped and I paused to ask if he was OK.  I forget now what he said; he must have needed a gel because I gave him one and don't remember much else except that he was crouched over with his hands on his thighs.
Some people said they were fine, but were grateful for someone checking in. There were others around who also stopped to check up on fellow runners. This is what I love about the marathon distance (and I'm sure ultras have this too).  The support of the community right in the middle of a race is humbling and very moving. I didn't take a lot of fuel, but took more than I needed. Eventually it was all gone except my little tube of Base Salts.
Somewhere between mile 19 and 20 I felt all the strength drain out of me. My legs felt heavy and my head felt light and dizzy.
Then I saw a star. I saw Mike's 3:25 pace sign. My mind was all over the place and I felt confused, knowing there was no way I was still on track for the 3:20 he was running earlier on and not the 3:25 either!  It didn't matter. It was like a star of hope. I put some effort into my stride, now desperate for some kind of support or reassurance. Something. Anything. Just help me, please!
Miles 19 – 23: The Dreaded Marathon Bonk
People have tried to describe the feeling to me. It's hard to understand. I don't know how to describe it either. I used to worry about it and thought how terrifying it must feel. It wasn't scary. My brain was beyond reasoning anything and maybe that is a survival mechanism: the inability to reason or rationalize it. I had no idea where about I was on the course anymore.
I caught up with Mike an started running alongside him. Keeping up with him was unlikely, but it was comforting to see a familiar face.
Mike was having his own struggles with a bonk he described as his worst ever.  "This was supposed to be an easy run," he told me. He felt like he'd let everyone down. He felt we still had a shot at a 3:30 finish. We ran side by side for a while. He asked me my name and introduced himself.
[clickToTweet tweet="If you tell me your name during a race, you are my friend. " quote="If you tell me your name during a race, you are my friend. "]
I watched his bright compression socks and my star of hope moving further and further ahead; or I was falling behind. I wanted to keep up but I just couldn't do it. The gap between us widened and he disappeared from my line of view. My mouth was incredibly dry and it was hard to breathe. I stopped at the next water station and chugged a cup of water. It felt so good in my mouth and throat I just wanted more. But just one little cup lasted a few minutes and I stopped and threw it up again.
Choosing The Help
A girl in a white tank top ran up alongside me and put her hand on my hand, asking if I was alright. I thanked her and said I'd be fine. I didn't really know what else to say, but one by one, each gesture of kindness and concern for me wrapped around me like a warm hug.
One of the course security guys on a bicycle rode up next to me a little while later and asked if I needed help or medical. I guess I looked like crap! Admittedly, I knew that every now and then I wasn't running in a straight line. My balance felt off. Thanking him, I told him I would be fine. If anyone pulled me from the course to help me 'officially' I knew my chances of finishing were slim.
I decided there was safe help (support from other runners) that kept me moving towards the finish and then there was not so safe help (like that offered by the guy on the bike) which threatened my chances of getting back on track. If I stopped it would be hard to get going again. Just keep moving.
Strangely, I later realized that at no time did I ever consider not finishing as an option. How I would get through the miles may have been a mystery, but whether it was possible was never a question. I didn't come all this way to quit.
Mile (almost) 21: Bright Lights … a Big Tease 
I heard music. There was light ahead.  Had I died? Oh, wait, we are back on the Strip!  We joined the half marathoners again, separated by the railings between the two courses. There was chatter, spectators lined the sidewalks cheering us on and music was playing. My legs picked up the pace again. This was more like it.
It was short lived. Half a mile later there was a sign and an arrow pointing right, directing Full Marathon runners to take a turn again. Then I saw the glittery star, now no longer held up in the air, but tucked under Mike's right arm and peeking out from under his elbow. I caught up again and we ran together for a while. Exactly how long, I don't know. We walked some; we ran some.
Then there they were. The dreaded cones. More darn cones.  There was a lot of walking in this section. Mike disappeared again. I don't know how we got separated but he was ahead of me and the lines of cones were making me dizzy. A guy was doubled up along the route clutching his calf with both hands. I went up to him and asked him if he needed some salt.
"That would be great! Please!"
It was the last item from my fuel stash that I had left and I passed him the little container. He thanked me like it was gold as I struggled to string my words together to give directions on how to use them.
[clickToTweet tweet="Marathons. They make you feel so small against the distance, yet so great in the accomplishment." quote="Marathons. They make you feel so small against the distance, yet so great in the accomplishment." theme="style5″]
Miles 24 – 26.2:  I get by With a Little Help From My Friends 
"I will finish. But I don't want to do this by myself."
Seemingly out of nowhere, I clearly remember these words like someone yelled them at me. They were in my head. But they pulled me back from my strange, surreal world into reality. My star appeared. Not surprisingly, I hadn't noticed; but Mike was right in front of me.
I prayed I could keep up for two more miles. I put what little I had into catching up with him. We were back on the Strip. Suddenly I didn't care that much where we were. I only cared about finishing this race. Mike could have it up like an angel and I wouldn't have batted an eye. Running alone is something that I always want to avoid at all costs. That's a story for another day, but I'll just say that my only half marathon experience left me with this hanging over me to the point that it's become a panic fueled obsession.
"My watch is way off," said Mike. I looked at mine. We had just passed the 24 mile marker. I glanced at my Garmin. It told me we were at 24.7.  I forget the numbers. They didn't make sense anyway, but we were both way out. I wasn't surprised at mine at all. I am usually pretty good with my tangents but this time I knew I veered off the track so much that I was beyond questioning anything.
The Longest Warm Up Ever! 
With less than two miles to go, I was spent. I am sure I know what a car feels like when it runs out of gas. There was nothing in me and I knew it, but I also knew I had enough passion and determination to put my feet over that finish line. We were walking again.
"Let's jog," Mike said to me. It was hard to breathe. My head felt dizzy. I wasn't running in a straight line and even although  knew it, I couldn't control it.
Two miles is like a warm up. I kept telling myself that, over and over, yet my brain didn't want to process this.
For the next two miles we drifted and caught up with one another. The cheers from the crowds got louder. I could see the finish looming ahead.
"Go Light Show Girl!" a group of spectators screamed, as I ran past. Without turning to look at them gave a thumbs up in appreciation, glancing at my Knuckle Lights, but not daring turn to look at them in case I lost my balance. I felt so ungrateful, yet I had nothing left in me.
Mile 25 got lost in oblivion. I don't remember much else about that portion of the race. it was filled with noise, yet filled with silence. Mike's socks were moving just a few steps ahead of me. The finish line came into view and a guy on my left put in a final surge to book it through to the end. I wanted to cheer him on, but speaking felt impossible.
[clickToTweet tweet="Mile 26: I'm sorry, but I just don't have any spare calories for you! " quote="Mile 26: I'm sorry, but I just don't have any spare calories for you! "]
Hey, Finish Line! Where Have You Been All This Time?
Mike stuck with me right to the finish line. While I know he felt like he'd let the pace group down, I don't want to think about how hard it would have been to finish without him there. I am so grateful to him; beyond words!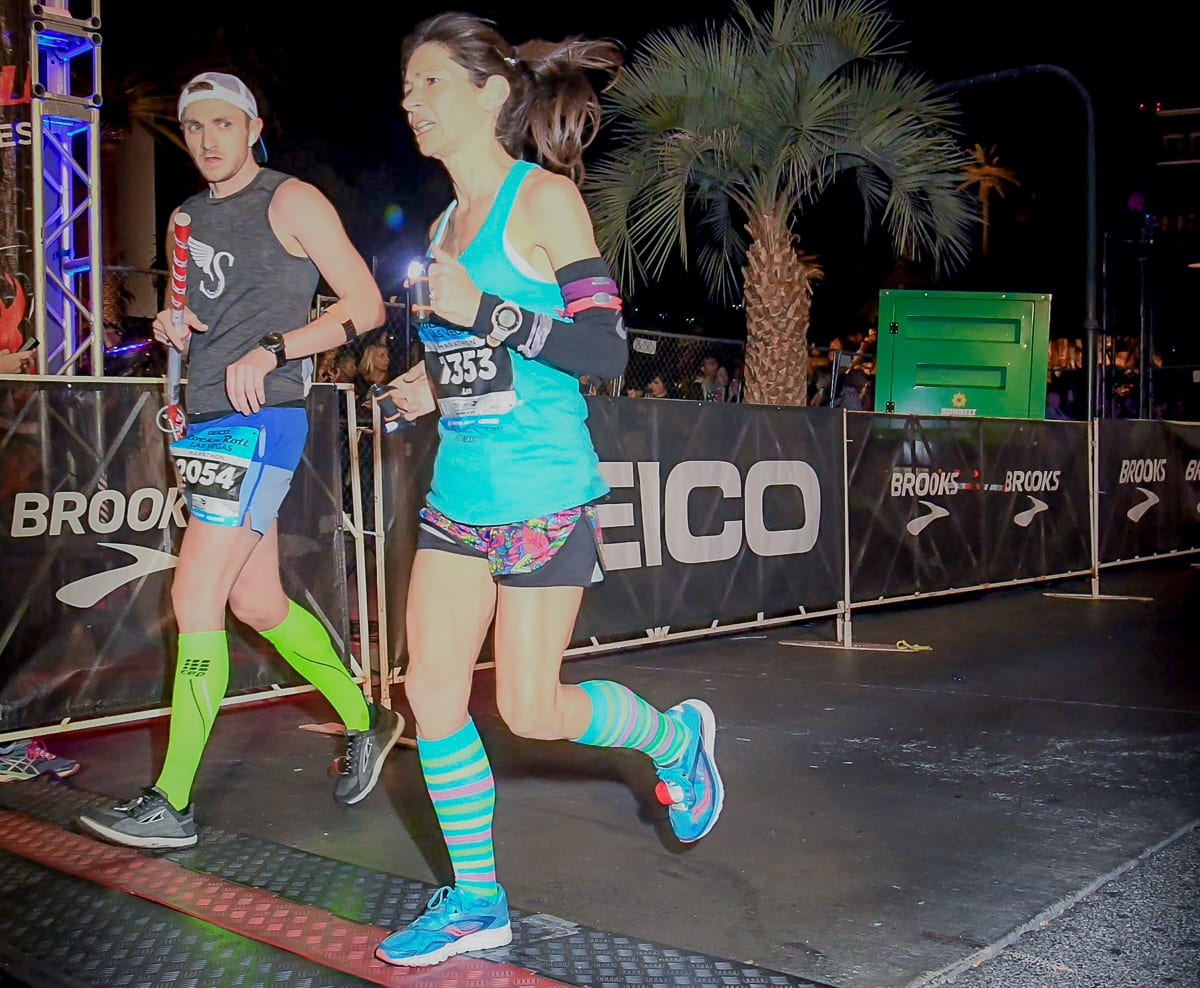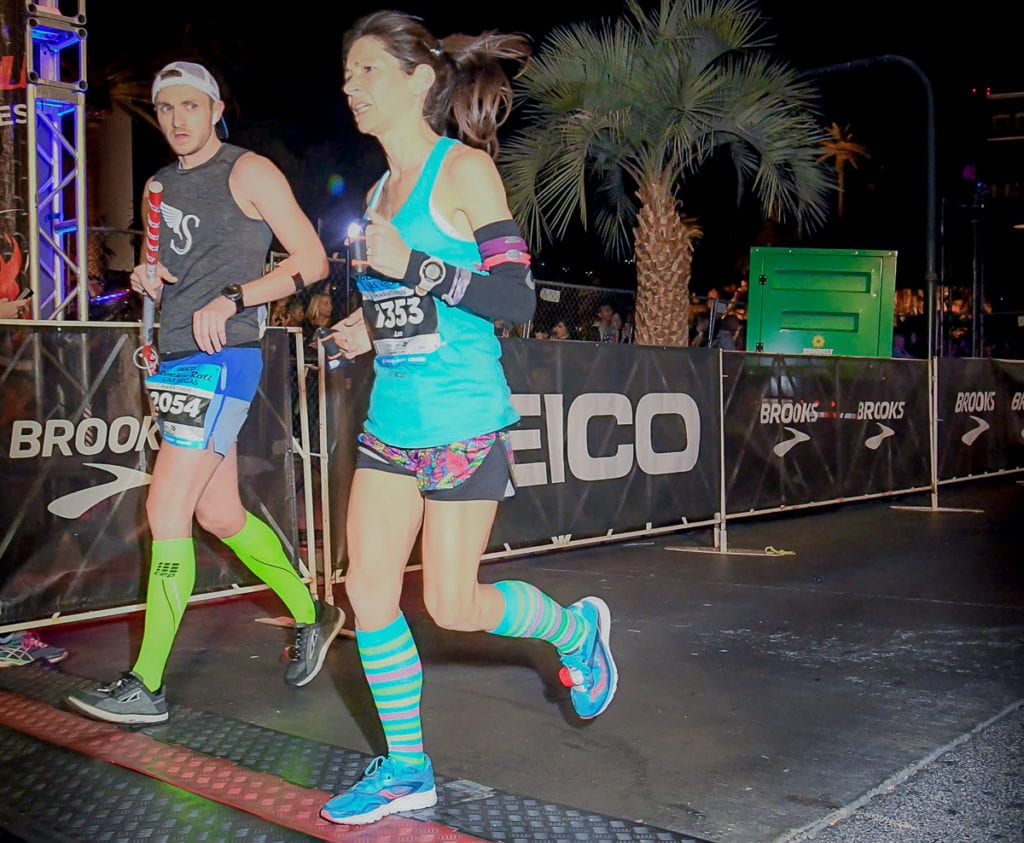 Guess what went through my mind when I stepped over the mat at the finish line. Nothing. Maybe that is an indication of how flat and drained I felt, but all I could think about was, "Where is my husband?"
He is not a runner but he is my biggest fan and greatest support. He has never missed a race and is always waiting for me at the finish line. But there were just so many people. I had no idea how to find him or where to look.
The 'girl in the white tank top' who had encouraged me and checked up on me a few miles earlier jogged up alongside me. I have no recollection at all of what we said to each other. All I remember is that she was a nice girl and I had to try look her up and thank her afterwards. I don't remember getting my medal at the finish line; I got it, but have no recollection of receiving it.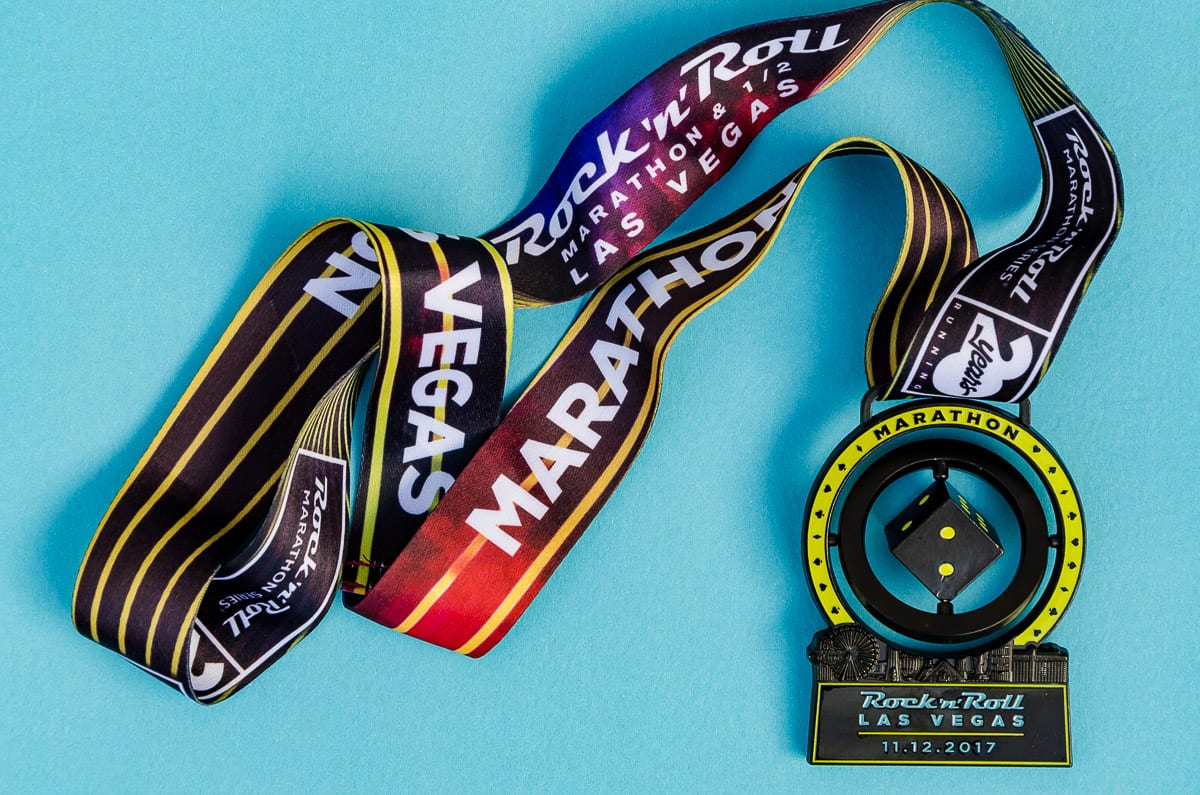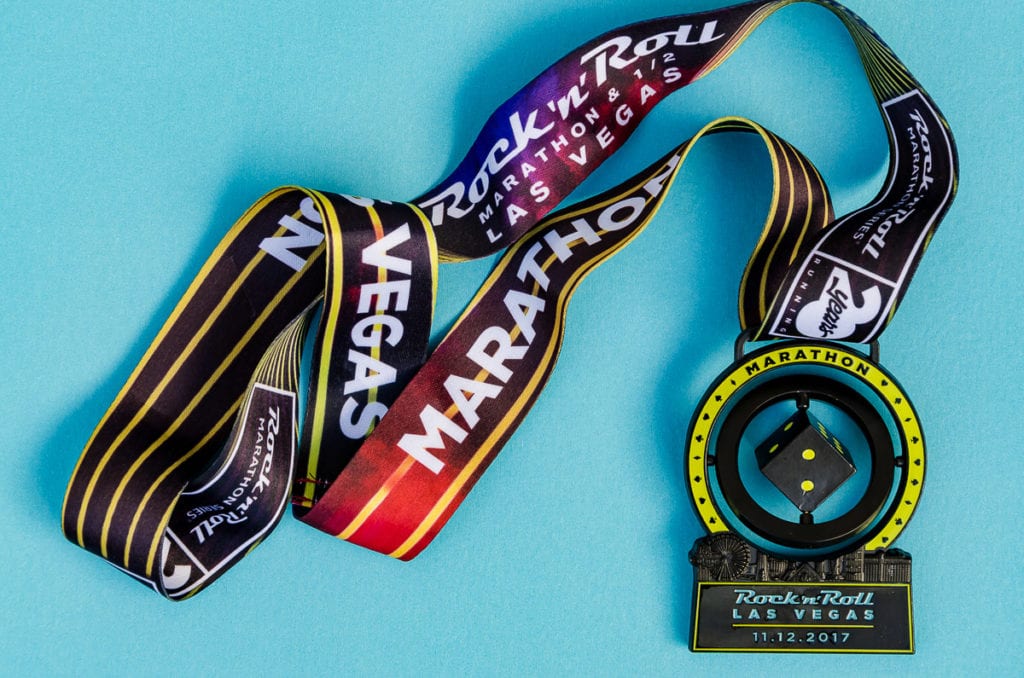 Run Rock N Roll calls the walk through this finisher chute "The Victory Lap." It's apparently about 0.4 miles to the end of the secure zone. It felt like eternity.
Suddenly I heard a familiar voice pierce through the noise and music. I turned to my right and right there, pressed up against the fence I saw my husband. In that moment I forgot how bad I felt. I ran up to him and kissed him through the fence.
"I'm so proud of you!" he told me. Things didn't feel so bad now. But I still had to get out of the secure zone to get to him.
You're Not Finished. There's Still Half a Mile to Go
Mention half a mile to me at any time on any day and it's loose change. I've never felt like I can't run half a mile more, let alone walk it. This was different. It felt like another marathon ahead of me.
There were three things I knew I had to do. If I didn't get a finisher photo, the chance was gone. I made sure I gave a big smile for my photo!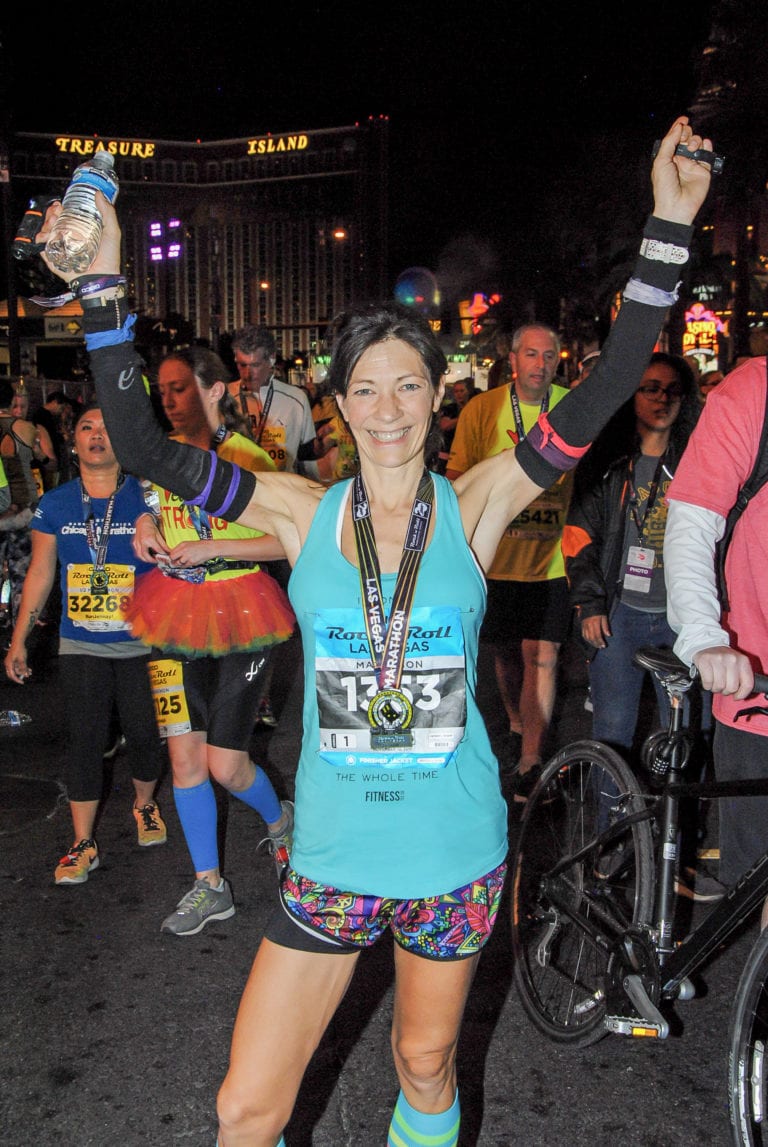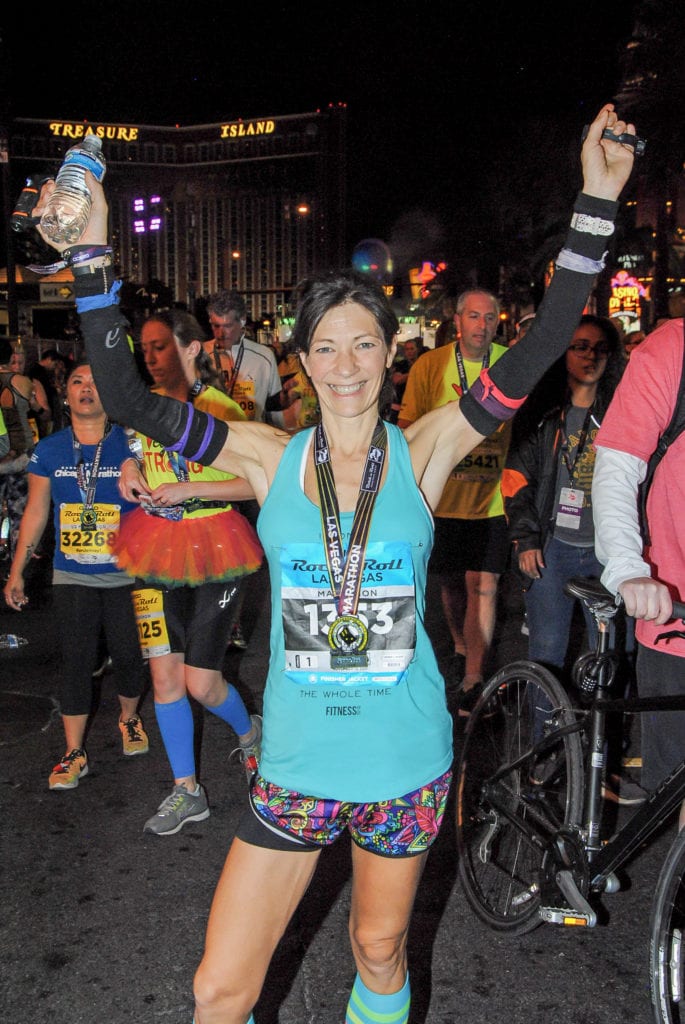 I was so thirsty and weak. Still struggling to open my bottle of water, I spotted some sports drinks in a bucket ahead and ditched the water for the full calorie option. For the life of me I could not get the top off this thing. I was getting quite frantic and don't know why I never asked someone to help me, but my mind wasn't working clearly by then. That damn bottle started to frustrate me.
There was chocolate milk ahead. The mere thought of chocolate milk sent me dry heaving over an empty cardboard box as a few guys came up and asked if I was OK. I staggered forward. There were two more things I had to do: collect my Remix Medal and get my Marathon Finisher Jacket. If you don't do this before you leave, you don't get them.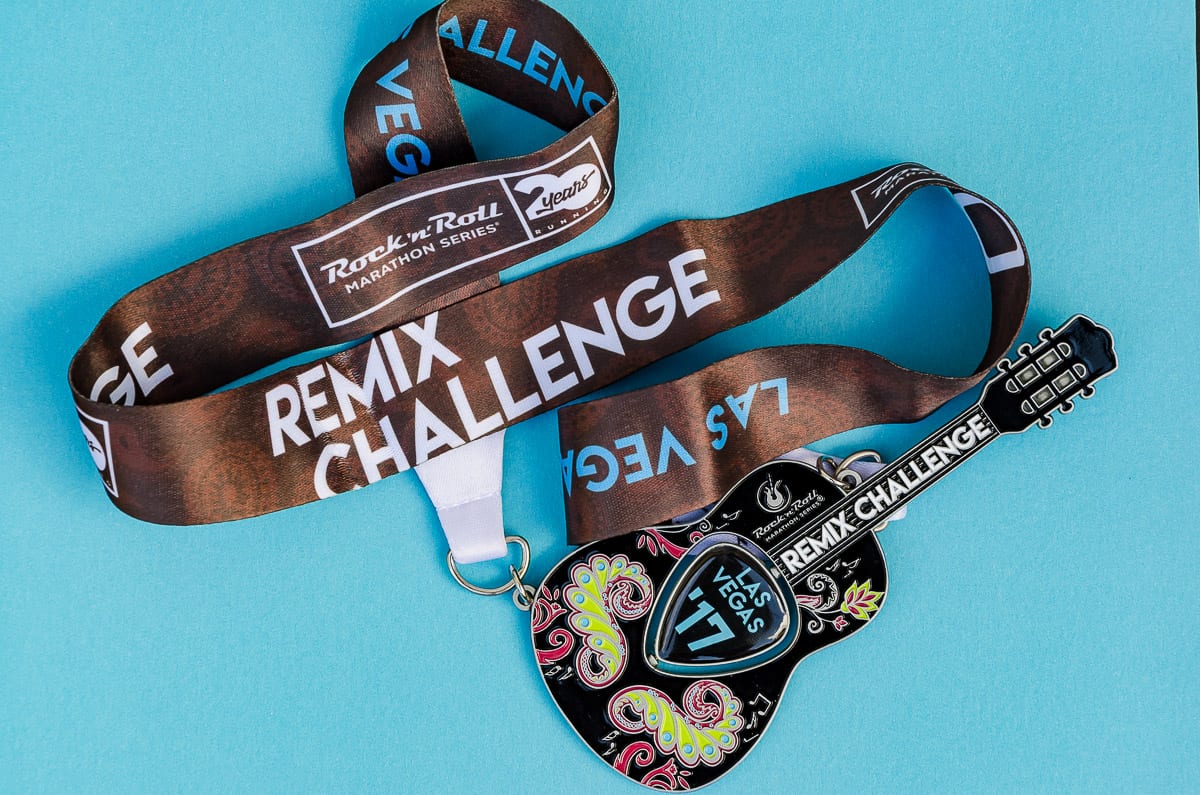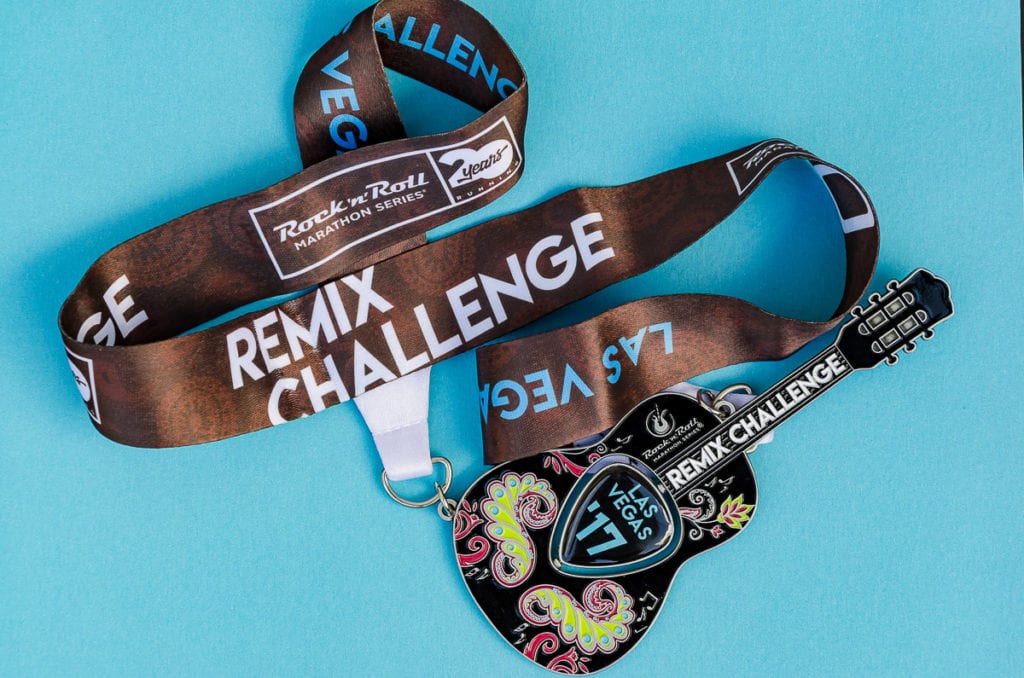 The sight of the post race snacks made me nauseous so I stared at my feet and followed the sneakers in front of me.
After what felt like an eternity, I had my jacket and medal and no clue where to go or where to find my husband. All I knew was I had to get out of here.  I asked someone, who pointed ahead and said I'd have to keep walking a way until the barriers on the side stopped. It all looked like too much effort to me. On my right, just outside Caesars Palace, there was a balcony/patio area. We were separated by a concrete railing style barrier. Shortcut.
Over and Out
Standing poised at the banister, ready to vault over the top, I realized something ordinarily so simple felt impossible. I stood and stared at it and my mind came to a complete halt. I couldn't think.
A couple standing on the opposite side stepped towards me and the guy asked if I needed a hand. Yes please!  But my legs wouldn't move. He signaled to someone behind me and I felt hands and arms  grab me and lift me up. The guy on the other side suddenly had a team of helpers around him and I was passed from one side over to the other.
"Can we do anything for you?" the lady with him asked. "What do you need?"
"My husband." That was my standard answer now when anyone asked what I needed. I stepped forward to thank them, still tring to absorb the overwhelming kindness that seemed to saturate the evening.
And there he was. My husband had tracked me on his phone and stepped out right in front of me. I can't describe the sheer feeling of relief as tears burned my eyes, knowing I didn't have to think about anything anymore. And he opened my sports drink bottle for me. There was a plastic seal under the lid!
I'm Not Disappointed. I had the BEST Race Experience!
The first signs of trouble flared up less than an hour after the start, but I still held together until 19 miles.
Things didn't go as expected, but my experience surpassed what I wished for. I got to experience the true heart and soul of the marathon. People don't leave you behind. Runners help each other out. Most of us are not elite runners. Those few seconds spent being there for someone do not cost me any noticeable time difference in my race. In fact, they help me focus on something other than how I feel.
Those who stopped for me may have lost their target PR. I hope they didn't, but without them, my race would have given me a lesser experience.
As for Mike, he may feel like he didn't accomplish what he set out to do, but he did so much more. This is a race I will never forget. Runners, spectators, random strangers … there are good people in this world and they are usually quiet about what they do. They slip a an act of kindness in where they can and move on. They my disappear, but the impact of their selfless thoughtfulness will stick around forever.
You'll Race The Way You Train
For the most part, this is true. There are some variables and it's not uncommon for factors you can't control to present themselves.
I am no stranger to digestive issues while on the run. Unless the run is longer than 15 miles, I usually go out on empty and don't take anything in until I get home. That works for me. Well, it works if I'm not preparing for a run more than 18 miles.
The trouble with a marathon is that is too far to run without topping up your calories on the way. That means learning to run while taking in fuel is essential. Runner fuel once again became part of my training as I experimented, tweaked and seemingly perfected the strategy in the final months leading up to the marathon. There were a few hiccups, but on the whole, it was successful.
I believe my fuel plan and products were sound.  Stick with me. It should all make sense as we trawl through this.
Running Away From Home 
I signed up for an event outside of my familiar zone. It's exciting and a great way to meet people and visit new places. But not without its perils.
There were things I could work around and others outside of my control. I could fret about it or just accept it and do my best. The second option felt less stressful. This was a fun trip and it did not disappoint.
So Why Was It So Hard?
If you followed my training journey, none of this is news to you. These are things that give you limited options to simulate in training. I was aware of them, although I didn't know exactly how they would affect me, and I did the best I could to prepare.
Weather and Elevation
I live in Florida and my entire 16 week training cycle fell in the hottest months of the year. Relentless heat and humidity hovering near the 100 mark became my normal. In Las Vegas, I ran with zero humidity and cool weather. At 2500 feet … well, that was 2500 feet higher than the sea level environment I'm used to.
Hydration needs are different and breathing was harder. The dry air left me with cracked lips, a burning nose and a feeling of trying to fill my lungs through a micro straw from a kids juice box. Let's just say I don't hate my humid environment so much now because I know how to function in it. The body adapts. There's comfort in familiarity. The need to take in just a little more water did not work well for me, starting a vicious cycle that became impossible to escape.
The temperature otherwise was perfect, resting somewhere in the low 60's when we set out and dropping a degree or two per hour. I was neer uncomfortably warm or cool on the course.
Hotel Dining
I know what works for me in day to day training. Its not so easy getting that same consistency out of unfamiliar kitchens.  Running in places away from home is exciting, but brings on a slew of challenges.
We arranged a fridge for the room so I could buy some basic items to keep there. There were limits to what I could do because we had to walk and use monorails to get from the store to our hotel and there was no means to heat anything so cold food and safe snacks had to do. It worked out pretty well on the whole. We managed to get meals for me that were similar to what I usually eat in training. I don't think this was a factor in feeling sick during the race, but there was a level of anxiety attached to the lack of control over my diet the way I have at home.
The Biggest Culprit 
Exhaustion.  I was so tired by the time the race weekend rolled around. Most of my sixteen weeks of training were spent with long days and only a few hours of sleep a night. The lack of sleep has been addressed since we got home.  Let's just say a bunch of stuff isn't getting done and I'm fine with that. It's become a case of prioritize, delegate or drop it.
Closing Thoughts 
You don't have to get a personal record on every race. Or any race, for that matter. I see the marathon as a success. It wasn't just a learning experience, but it gave me a new perspective on how important the running community is and reaffirmed that even if you always run alone, running is not a solo sport.