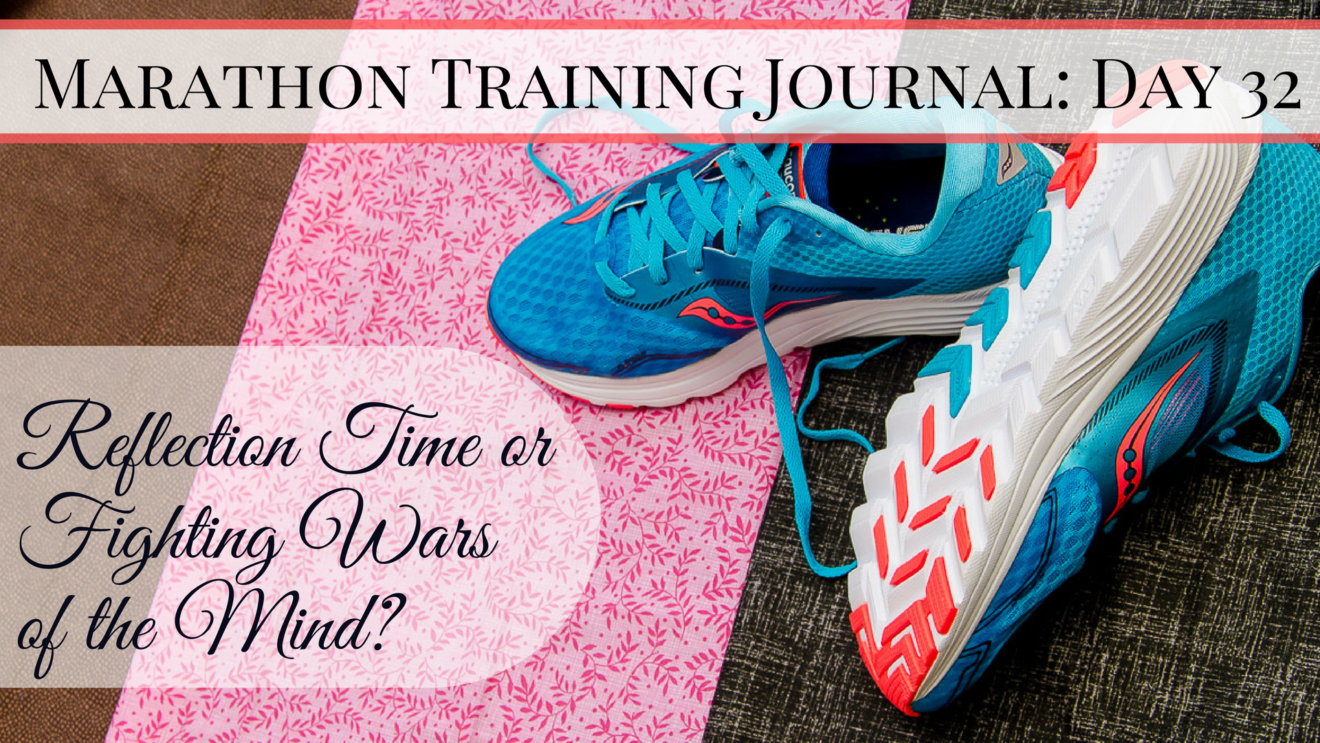 My Marathon Mindset: Time For Review – Day 32
Time for Marathon Mind Games. It's going to happen. The thing about dialing back on training is that you have more time to think. Oh, that thinking … it opens up way too much and that's pretty much where I am right now. It's time to do a quick check on my marathon mindset.
The more I run, the more I realize how little running has to do with training and what a big role the mind plays. This goes way beyond just thinking positive thoughts. Doubts will emerge and they aren't a bad thing; but what you do with them will have a big impact on how you get through your training journey.
Intervals Today? No Way!
My Training Plan had intervals scheduled for today. I didn't even bother to open the schedule. There was just no way I was up to it. Actually, I didn't know if I should run or not and guessed that it probably wouldn't hurt, but wouldn't help. So I'd be better off getting some rest and going back to bed. I'm a creature of habit when it comes to my routine though and I had to get dressed to go wake up the teenager for school. The easiest things to put on are my workout clothes because they are all right there.
Yes, you know what happened. I went out anyway and after about three and a half miles, my mind finally came around and decided it was time to turn around and go home. It was a run that was neither here nor there. I didn't care; I was just going through the motions.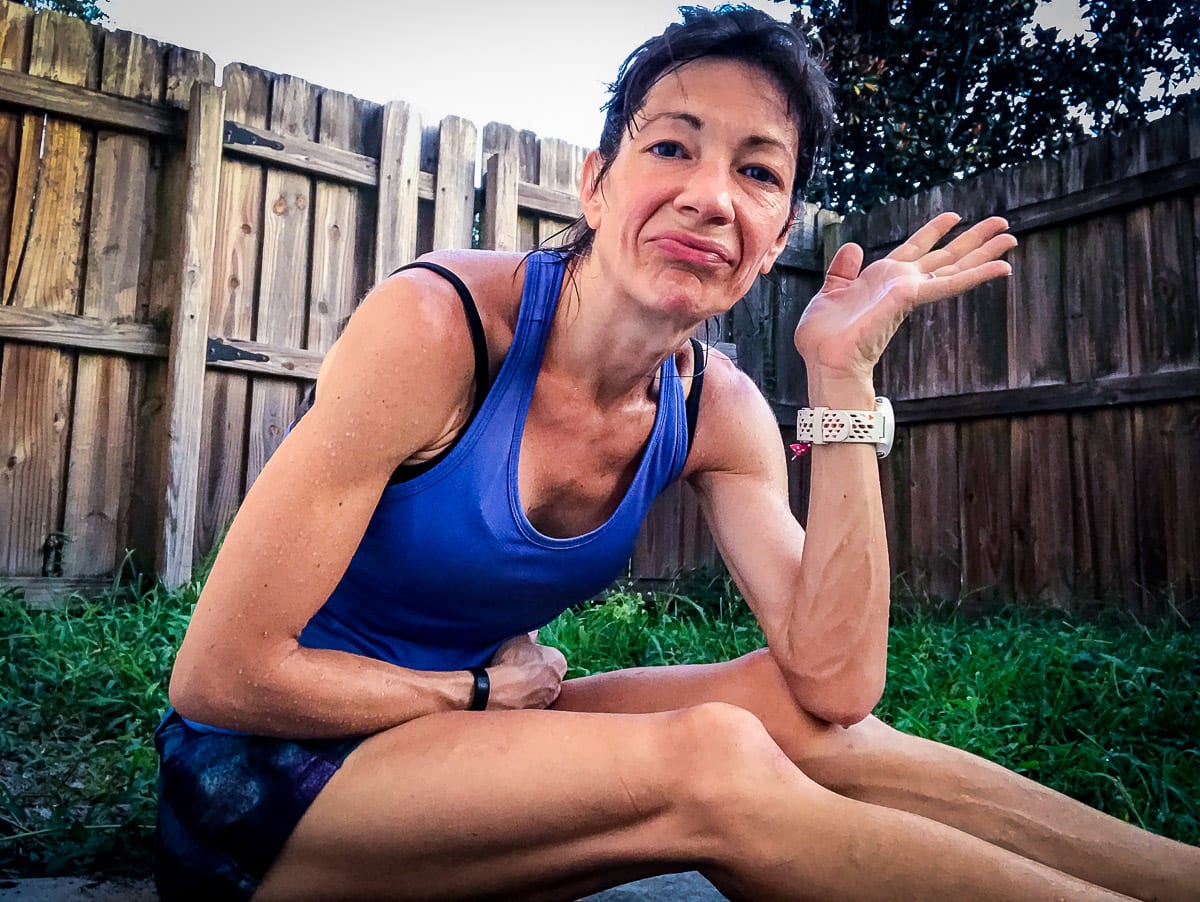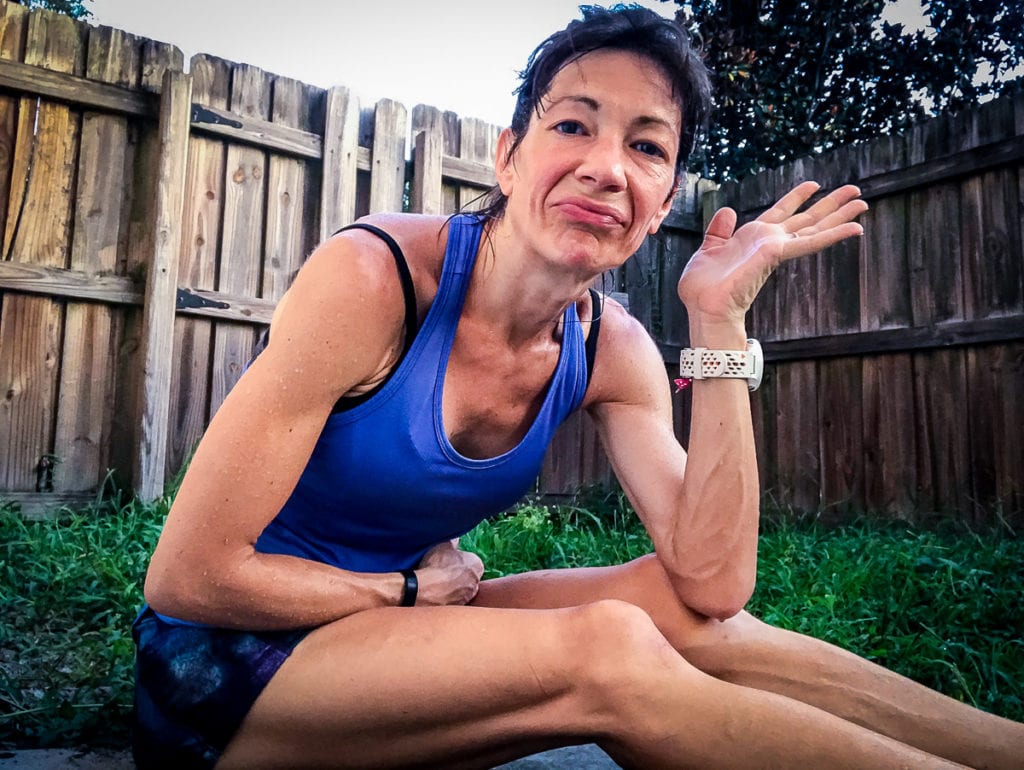 The weird thing is that my body didn't feel bad. My legs felt really fresh. Yet the run felt like an effort and I even walked some portions on the way back. My main motivation for not pushing it was me willing myself to be fine for my long run tomorrow. I love my long runs.  If there is one run I don't want to miss, it's my long run. So I went home.
Tune In To Your Body and Do The Math
I don't worry about skipping a few workouts or cutting them short; least of all when I'm sick.  And not only do I not worry about cutting back every few weeks, but I deliberately tweak my plan to reduce my mileage and the intensity of my workouts every three to four weeks.  Why? I've learned that I need it. My body tells me what it needs. I have to train my mind to pay attention.
If you read any of my posts from last week, it's likely you noticed I was supposed to be in a cutback week.  The fourth week of training meant I'd done three pretty intense weeks already.  Most probably, if you did read any of those posts, you must have wondered where the cutback was. Well, that's because you noticed something I didn't. My math sometimes sucks.
I was shooting for about 60 miles last week. The total ended up somewhere just below 75 miles. That was not at all what I had in mind, yet going through the week it felt like I was doing less.
This is something I learned during my last training cycle. It is the reason I like to keep journal notes when I'm training. Patterns emerge and they tell a story; they tell the story of how your body responds to demands and recovery. Putting this information together to adapt a training program to fit is another matter entirely.  But it's all there.
What My Journal Notes Taught Me
Keeping a note of paces and times aren't really that important in my journal. I can pull those out of my Garmin app at any time if I want them. For the most part, even the best and worst run in any given week get swallowed up in the mass of miles over the course of several months of training. It becomes meaningless as a one-off event.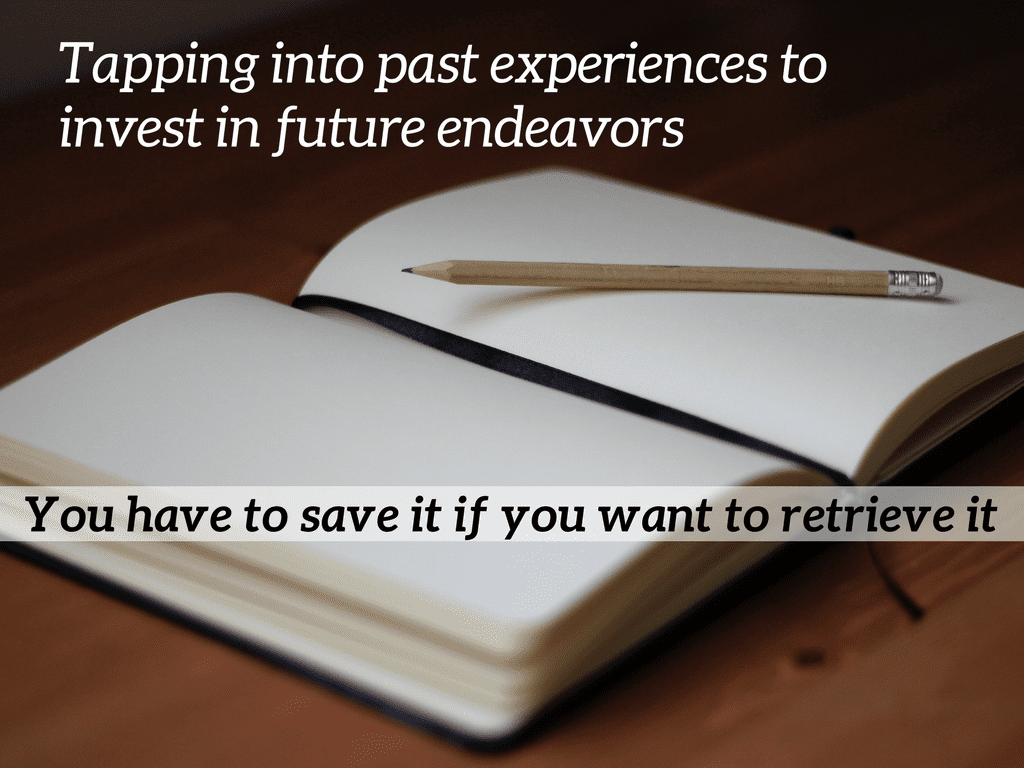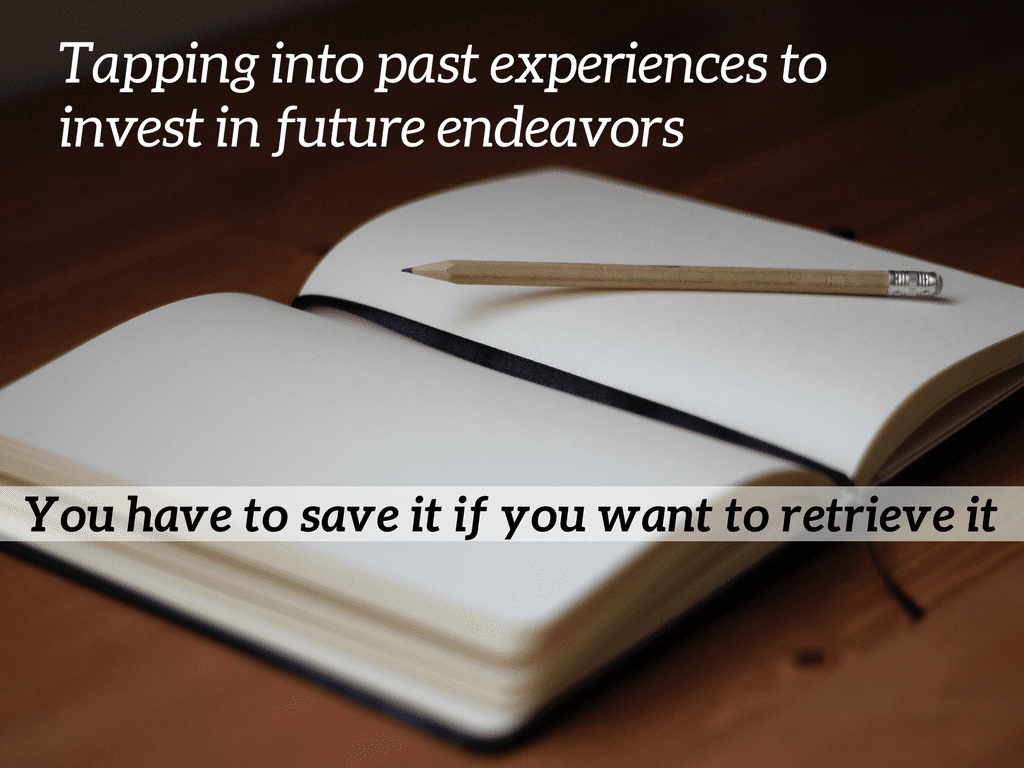 So that awesome run is wonderful to celebrate in the moment and for a while afterward, but it's often overshadowed by the one that totally sucks. Then that one is forgotten too.
The point I'm making is that to me, none of these are a big deal as a stand-alone.  It's only when a pattern emerges that it's worth paying attention. And by keeping notes on my training, patterns did emerge.
Every few weeks I would struggle to keep my mindset in check. It was weird. A week or ten days of regular running, then this amazing few days where I would just crush every run like superwoman …. and then it would stop. Every run was a struggle; one after another. A week would go by, completely saturated in total suckfest sessions.  I would struggle. My effort level for every run was through the roof, no matter how much I slowed down. This was a valuable discovery!
Those Crappy Runs Might Hold a Secret Key
So I won't pretend that it's feels good in the moment when a run is falling apart. Or when it never really gets going at all.
But there is something about those rough days.  They give us an opportunity to shine.  These, to me, are the runs that really make or break my training.  It's OK for them to be there. I expect some of them not to go to plan, because they prepare me for the tough challenges ahead.
Here is what I learned from those down days every few weeks. My body seems to have a natural training cycle and it doesn't usually mesh perfectly with the training plan. Every 18 to 21 days I expect to hit a bit of a slump. This is the first one I had to deal with in this training season so although I was aware of it and planned a cutback week, I screwed it up. The idea is to try and give myself a bit of a break by easing up on the training volume and/or intensity just before I hit that phase.
It doesn't eliminate it, but it helps to work with it and because I know what's happening, I don't stress about it.  Now that doesn't mean I don't worry about the marathon or have my own doubts.  Those come around regularly, but I try not to let them linger.  If I dwell on them, they start to settle in. Then I start questioning myself or wondering if I am really capable of what I think or know I can do.
Marathon Mindset Adjustment: Be Kind To Yourself
I have learned that the way I talk to myself or view myself regarding my running (or anything else, really, but we're talking about running here) is the way I start to think. And the way I think becomes the way I 'speak' to myself on a run; or when I can't do something as well as I'd like.
It is so much easier to encourage someone else than it is to be kind to ourselves. Why is that? I don't know, but as the saying goes, we can be our own worst enemies.  We need to learn to be our own best friend as well.  I would never dream of saying things to another runner that I have thought about myself during rough runs.  So why do it?
Calling myself a failure or saying I can't do something in the hope I'll get angry and run faster … that's a load of crap and I don't subscribe to it anymore.
Here's the problem. It's one thing to 'get mad' and run faster for five or six miles. Then the training run is over.  Imagine having to be mad at yourself for 10, 13.1 or 26.2 miles!  I have much better places I'd like those calories to go, thank you very much.
Forced Down Time Can Be Useful
The cold I've been fighting has cramped my style this week. I prefer to choose my time out. But last week I didn't do it very well and much as this has set me back in other tasks for this week, I will eventually catch up. As for the training, it was an opportunity to make myself take it a bit easier. I needed the extra sleep more than anything and my body made sure I got it.
I don't get sick often and it's never convenient because I always manage to have too many things going on in my life at any given time. But if it's going to happen, it's a good time to cash in on the chance to rest and recharge.  I am starting to feel a lot better. Not quite there yet, but I actually feel rested and I'll try not to get too stressed about the growing pile of chores around me. I'm still coming to terms with how different things are training for this marathon than they were last time.
No Two Training Cycles Are The Same
It's been hard to accept that training this time is so different. I know things are different, yet I'm using the same training plan, still working out six days a week and it feels like it should be the same.
I have finally decided to write down what has changed. Although I know all these things, it might be better for me to open my journal and actually see them every day.
Last year I was doing longer daily runs. I also ran them much faster than what I'm doing now and they didn't feel any harder than those from this season.
Another factor that can't be ignored is the weather. Training for a marathon at the end of January started me in October, just when the worst of the heat and humidity is starting to subside in Florida. My upcoming marathon is in November. Training began in July and I am running in the hottest and most humid months of the year. Perhaps better planning next time?
Time is the biggest factor.  I had less on my plate and a much more flexible schedule with a lot more free time. My husband and I both started new jobs this year and instead of getting up at 5:30 am with the option to be back any time before 8 am, I now get up at 4:15 am and need to be home before 7 am. On the back end of the day, my very good routine of lights out by 10 pm has completely gone out the window because I'm usually running around looking for a pair of socks or trying to find my phone at 11:30, hoping to be in bed by midnight.
That doesn't leave much time for sleep.  This is going to change. I will write more about that this weekend.  But the bottom line is that I'm not taking good care of myself and if I don't change that, I won't be able to care for others. And I'm not having that!
I Like Being Far From Perfect
I don't want to be perfect. Perfect people are annoying. They just make everyone else feel inferior and intimidated. You will read about my flaws and shortcomings. They are what make me a better person. Sure, they will tick people off and not everyone wants to be my friend, but that's a pretty balanced life for anyone.  You draw those who can relate to you.
This is the first time in this training season – well, since my injury time-out – that I have pulled back to evaluate what's going on in my life and training and figuring out what I'm doing well and where I need some work. And possibly some help.  Because running is a team sport. I train solo, but I don't run alone. I have a wonderful wave of strangers, friends and family who support and encourage me all the time. Some know it; some have no idea they make a difference; but every one counts and I am grateful.
I'm a nice person, most of the time. For example, I never get to eat a whole banana.  I always share it with my furry little salt-lickers. I really should sign up for more races so I can get that potassium into my system.