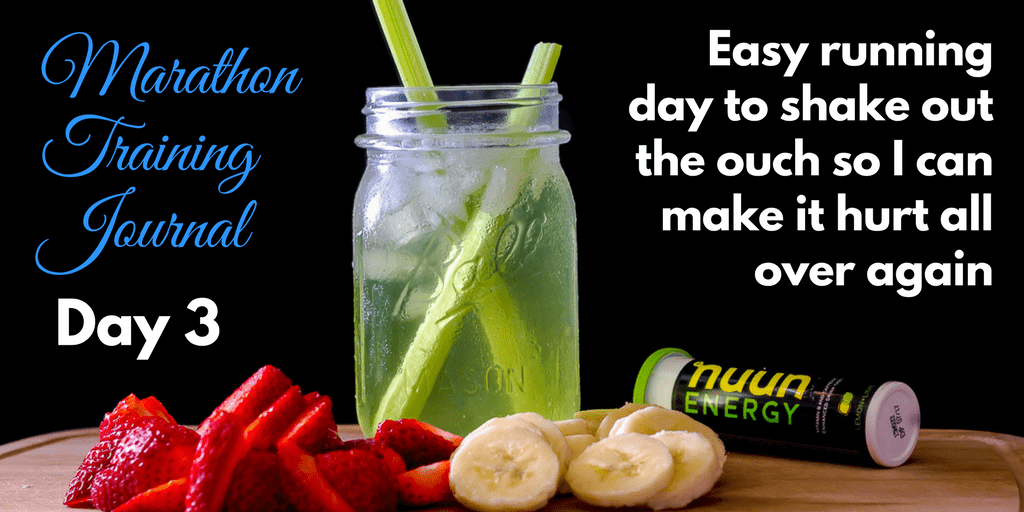 Marathon Training Journal: Day 3
Training Journal Day 3: I am still feeling a bit sore … alright then, really sore … from Monday and yesterday's hard repeats didn't do much to help. In fact, they didn't help at all. I guess that means they are doing what they should: waking up some lazy muscle groups!
I can see that my little side table companions (or affectionately referred to as my tools of torture) are going to be busy today.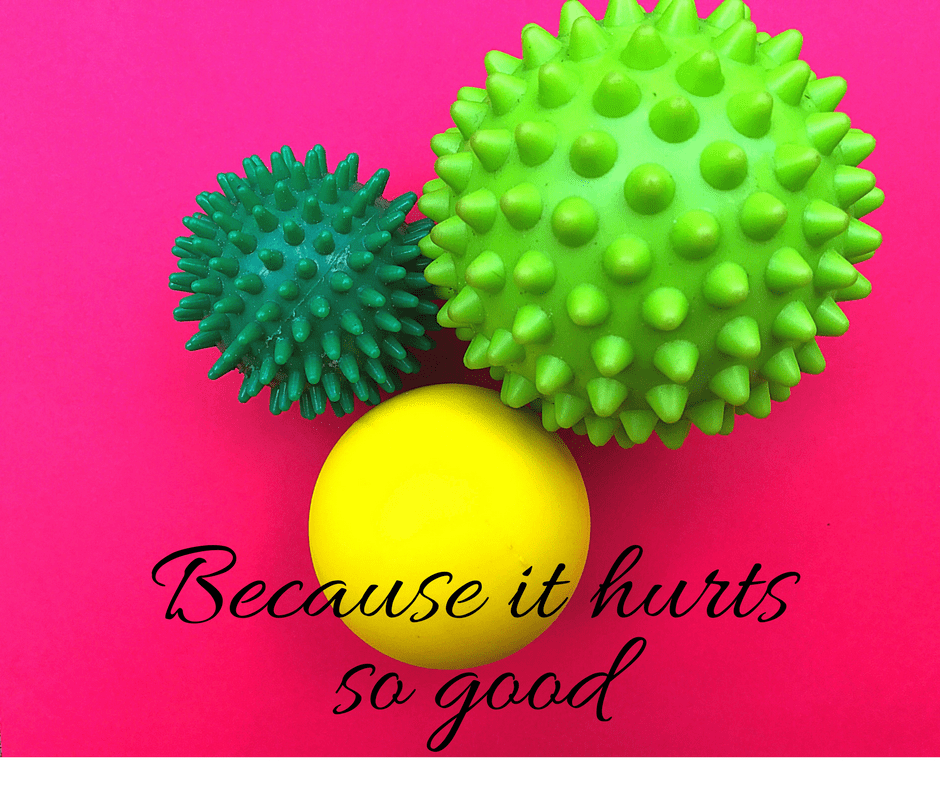 You'll get used to my struggles to overcome my speed workout days. It's fine. We all have to struggle with something to stop us taking the good stuff for granted. Usually it's the aspects of training that give me the biggest challenge that have the sweetest rewards. I shall persist, but I might whine every once in a while. Some of it is psychological. The rest is just laziness about being too far out of my comfort zone.
My magic tonic for sore muscles is an easy paced run to get the blood flowing. So that's what I did this morning. Started my watch, put the time on the display screen and completely ignored pace. It works every time. If nothing else, it makes me feel better.
I took my yoga mat outside to do some light stretching afterwards and all I could think of was putting a pillow under my head and chilling there for an hour. I'm allowed to feel lazy, right?
That was until I noticed I was sharing my stretch and relaxation spot with someone else.
These webs are the darn things I usually run through in the dark, early in the morning. I wouldn't mind them so much if I could just wipe them off my face, but they just won't go away.
More annoying is when you swallow the dinner that's waiting inside. Have you noticed when you inhale a bug how it just sits midway in your throat? I mean, get in or get out, but stop making me gag for a mile before moving. That was my only entertainment for the morning and I was quite fine with that. Peaceful. No drama!
I feel quite refreshed. My shoulders and arms still hurt, but they aren't burning like they were when I got up.  Every time I do an easy run I wonder why I don't do more of these. I'm putting more effort into slowing my easy runs and doing more of them this time around.
So I feel recovered just in time to do another strength session all over again later today. I should warn my butt and hamstrings in advance. Actually, some of these exercises are going to wind my inner thigh muscles tight enough to play music on them. 
I do love training seasons. This one has got off to a good start!
Tomorrow I run hill repeats. It's still speed work, but I don't hate them, as long as I've had a good few miles to wake myself up. Watch out, hills! I'm coming for you!