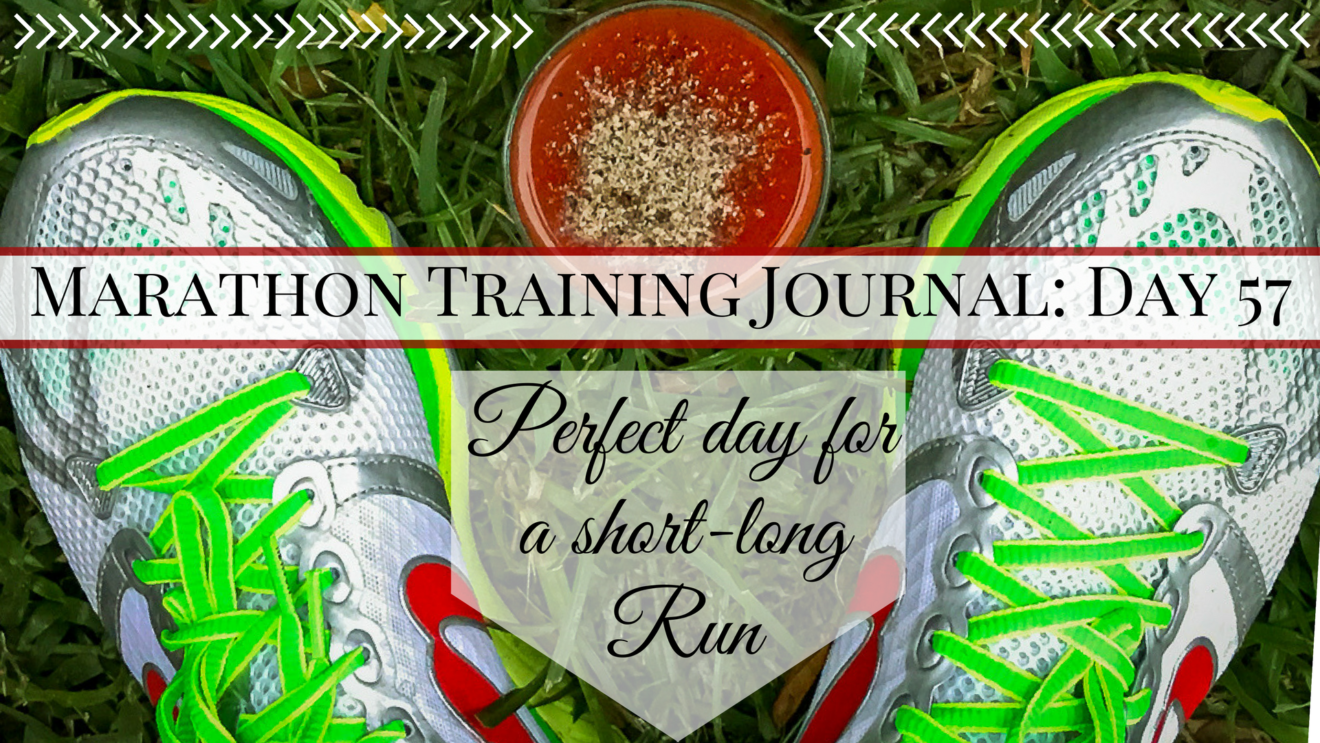 A Perfect Run: My Monday Short-Long Run
Last night my husband suggested I sleep a bit longer this morning and head out a little later for my run. I was tempted enough to set a second alarm for an hour later. It would mean a slightly shorter run, but the schedule had an easy run on the plan for today. It wouldn't hurt, so I kept an open mind.
Week nine of marathon training is officially under way. I am half way through and it's a sobering thought. That leaves about six weeks of training and then the taper begins. All of a sudden reality bit me this morning. It's time to focus on the distance.
After Friday's run that didn't go too smoothly and mentally resetting with a fun run yesterday, I was ready for my easy short-long run this morning. And what a fabulous run it was too.  My Sunday run felt so good and I wanted more. That's exactly what I got today and it was pretty much a perfect run.
Habits Are Hard To Break
It's not even a habit anymore; it's become a lifestyle.  When that alarm goes off in the morning I get up immediately. Snooze buttons are the work of the dark side for me. They spell one thing: Very Late.  As soon as the first sound comes out of that alarm, I shut it off and get up.  I'm not a morning person by nature and if I delay getting up, I just won't do it so I learned very early on when I started running that if I want to get up early, I need to just do it.
I was getting dressed already when I remembered that I could have slept a bit later today. Seeing as my husband was going to take care of my chores this morning there was no pressure to rush out of the house. But I was up and dressed and if I hurried myself out the door at the usual time, I could squeeze in a few more miles if I felt like it.
Added Incentives
I have new shoes. Again!  Well, I have worn them once. They are those white Newtons with the florescent colors on the trim.  The day after I got them I took them for an eight mile spin, but they haven't been out since and I thought they must be feeling sad and lonely.
I have still not settled on which pair of shoes I'm going to use for the marathon and I need any contenders to be tested on a long run. I only have four real long runs before race day so a pair of shoes that hasn't been tested on over ten miles yet has a limited opportunity to make the list of potential candidates. Today was the day to put the Newtons through their paces. I've never worn this brand before.
They have an unusual sole with a different feel to it so these need a good run more than any of the others if I want to consider them.
So my sparkly white shoes were laced up for the second time today.  Little things can make an ordinary morning kind of exciting. Pay careful attention to how clean these shoes are. Also take note of the carefully poured glass of vegetable juice with pepper and lemon. Pretty, right? We'll see how long they stay that way.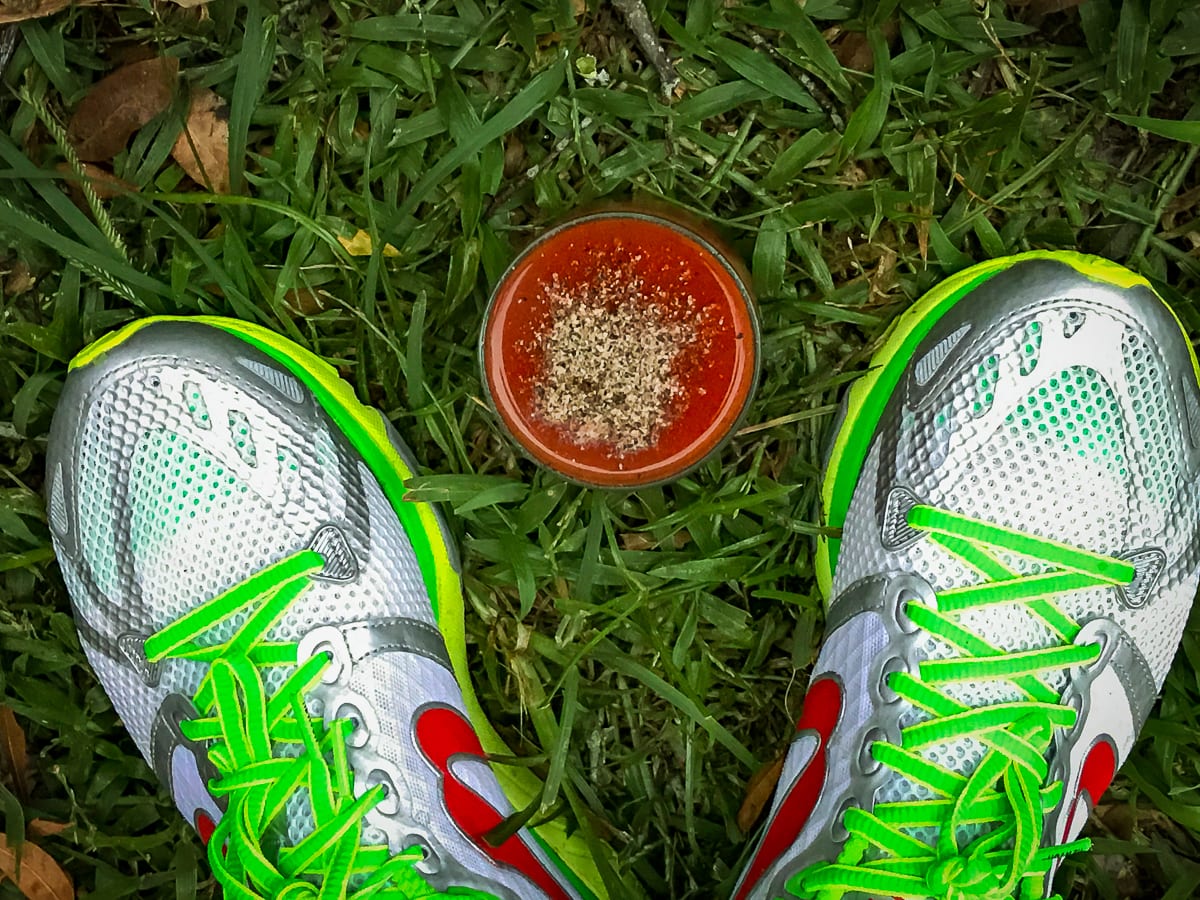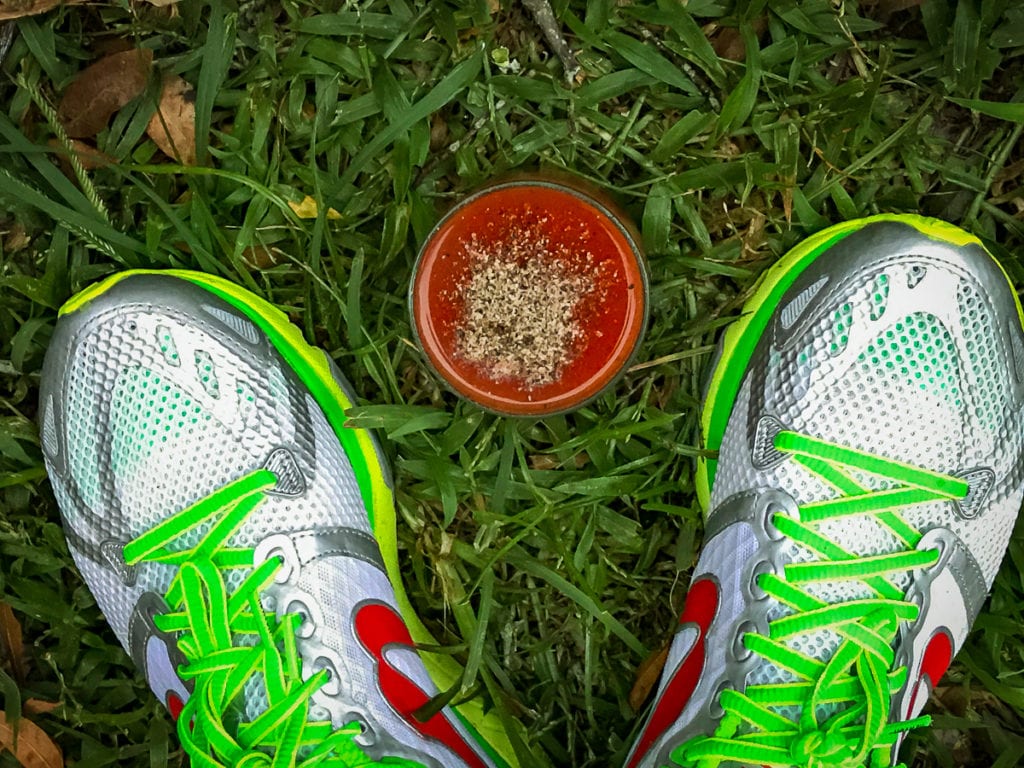 A Perfect Run With Extra Miles. No Charge.
Just like yesterday, I slipped into the rhythm of the run after a couple of miles – it always takes a few to start feeling it – found my pace and just kept going. I checked the time and remembered I didn't have to rush back home. My mind made a rough calculation on my route. I felt really good and didn't want to waste it. I wanted to spend every possible moment out running.  Why did Friday not feel like this?
Some Things Just Don't Make Sense
I got to thinking about Friday's run. It's funny how I ran almost the same route, just a few days apart and one run sucked while the other was great. I could have easily covered fourteen miles today. I've often said the unplanned runs are usually the best. There was no intention to run more than ten miles today. It just felt too good to stop.
I suppose it's one of those little frustrations in training. You can plan something – and no, if you read Friday's post, I failed to plan properly, but I did know I had a fourteen mile run that day – or you can just wing it.  Maybe things are easier when we just do them and don't over analyze every aspect of it.
I used all the time I had, ran twelve miles and if there was more time, I could have just kept going.  It was just slightly cooler than usual this morning when I set out. Although it didn't stay that way, it was nice to get a brief break from the oppressive heat. It makes such a difference.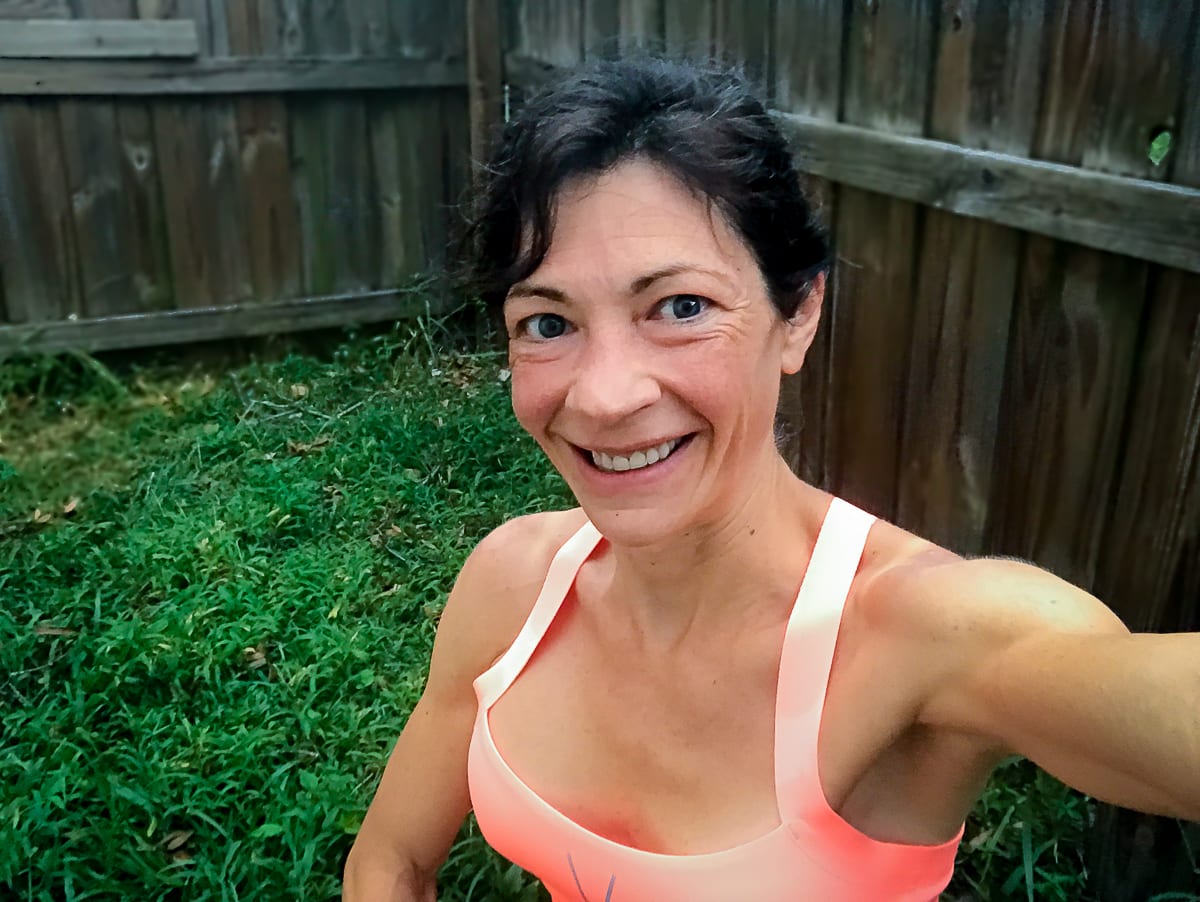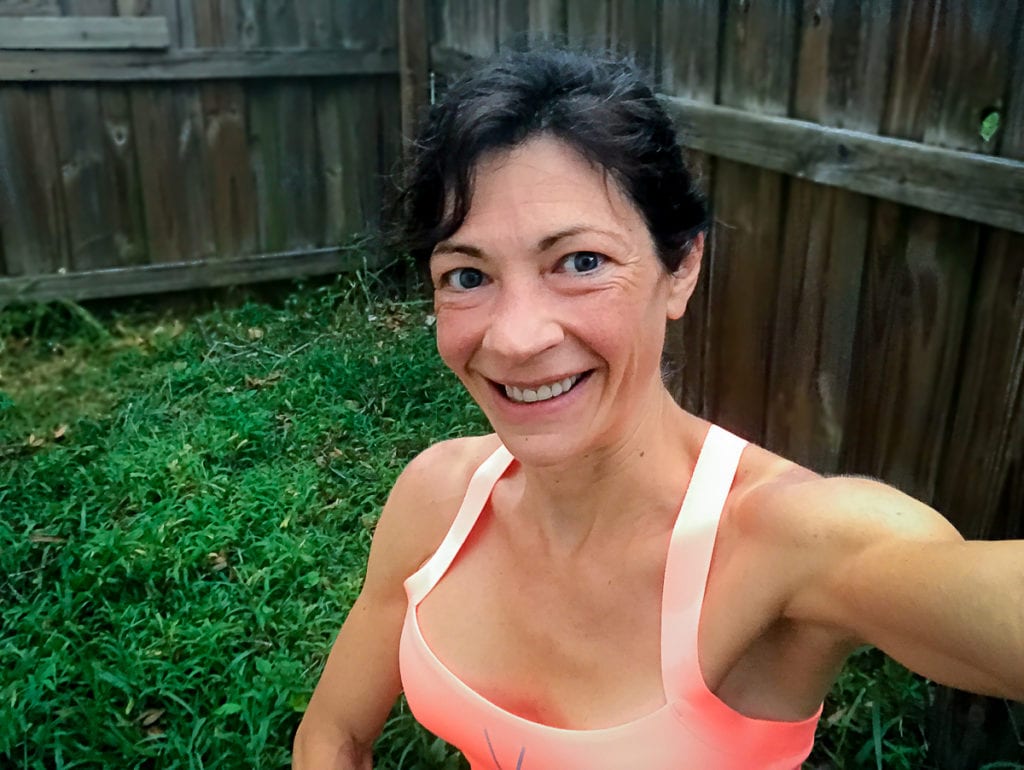 The Sloppy Runner
Remember those lovely white shoes? Within seconds of taking the photo the glass slid out of my sweaty hands and deposited the contents all over the right shoe. Things like that annoy me, but it was so stupid I couldn't stop laughing about it. They have been cleaned and hopefully the juice won't leave a stain on them. I usually get at least a week out of white shoes before I ruin their new appearance. I'm blaming the runner's high for the uncontrollable fit of giggles over spilled juice, but it's a sign that I had a good run. And I like days like this.