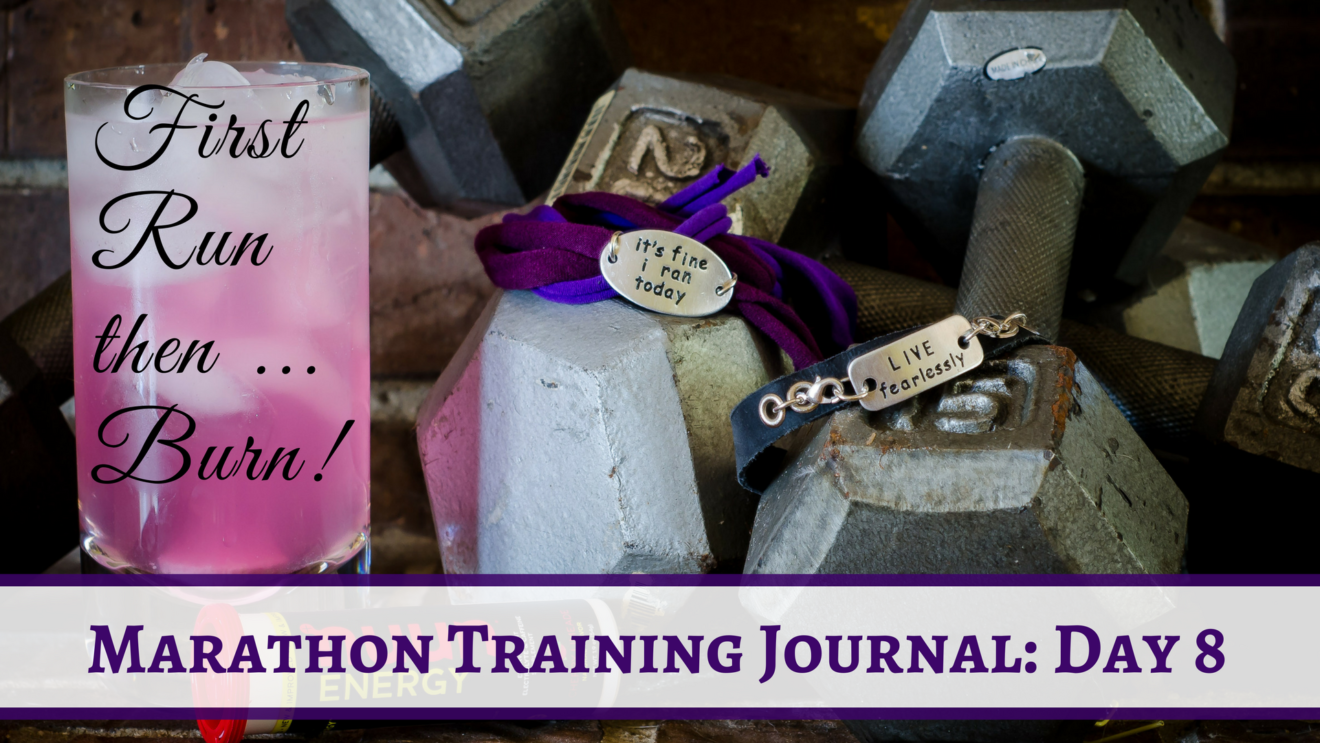 Marathon Training Journal: Day 8
Training Journal: Monday, July 31st
It's end of a month and the start of a new week. This is the start of week two of marathon training.
Running Behind
Things didn't start on schedule today. I had a lot of things going on this past week and weekend and it's been really busy, outside of my running life. Although I went to bed earlier than usual last night, all the days of lack of sleep are starting to pile on.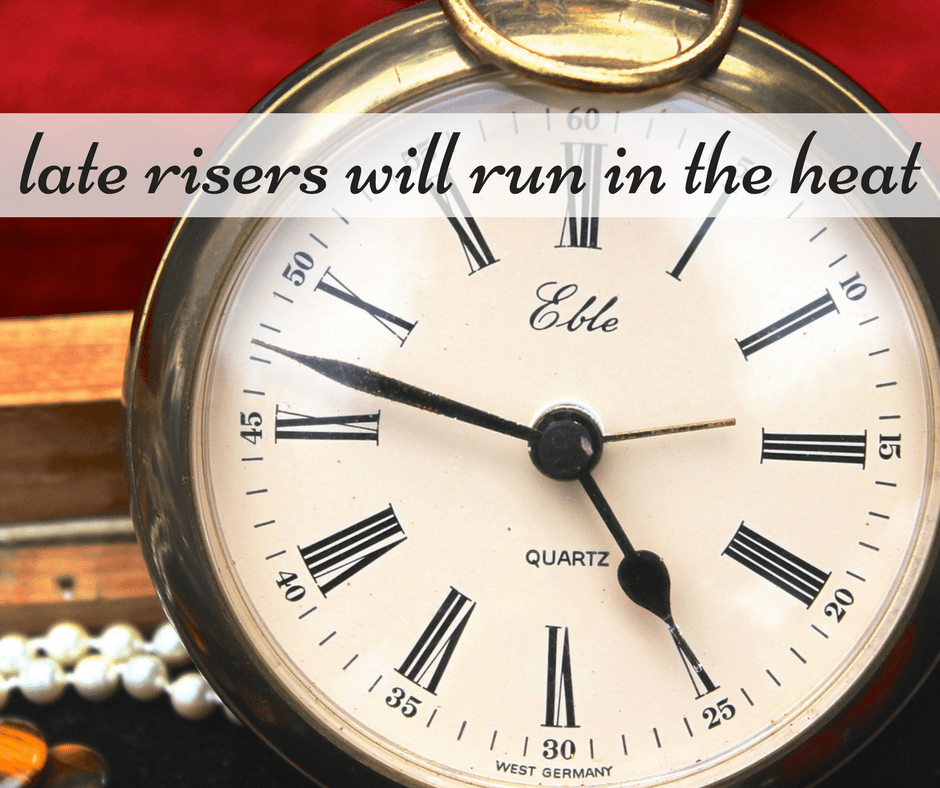 I always wake up with my first alarm. Don't hit snooze. Bolt out of bed and just get up. That's the only way I can get going.
Do not think about it.
Well, apparently this morning I either snoozed or turned off my alarm and instead of seeing 4:15 am on the clock, I saw 6:30. Yikes! I had two choices: Sleep another half hour and ditch the run or get up and accept that it's going to be a bit warmer and I'm going to have a late start to the day. The first option was way more tempting, but I also know my day seems to go more smoothly if I get my morning run.
Suck It Up or Lose It
So I set out and covered 10 miles. I was expecting it to really suck. It was already 80 degrees when I stepped outside at 6:50 to do my warm-up and soupy air is just part of the season at this time of the year. You can't escape it. It's one of those things you just accept and adapt as best you can.
Honestly, to my surprise, it didn't suck. I am not used to leaving when it is already light and somehow, silly changes like that throw me a bit psychologically. When I stay with my routine I feel like I know my run and I own it. I felt like I was crashing someone else's run-time today; like an intruder in a later time slot that isn't allocated to me.
Heaven sent a blanket of cloud cover that kept the sun's rays from beating down on me and that makes such a difference. I'm also not used to running in the glare of the morning sunlight and the clouds helped take the edge off of that. I don't run with sunglasses because … well, running with dark glasses before sunrise, I may as well put on a balaclava and look properly suspicious.
One thing about running after sunrise is that it is hotter. The up side is that when the sun comes out, some of the humidity dissipates. You just have to choose your evil. It's six and half a dozen.
I have learned to tolerate the humidity. I can deal with the heat by adjusting my paces and running by effort. As long as I don't have the sun beating down on me at the same time, I can pick my torture.
Recovery Is King
The day off on Saturday and easy day yesterday, coupled with a bit more sleep seems to be just what I needed though. It all worked out pretty nicely. I won't say my legs felt completely fresh, but they don't feel heavy either. They felt really fatigued by the end of last week and Friday was a high level effort considering the easy pace I took. My resting heart rate also feels normal today and I like to tune in and listen to my body without relying completely on devices to tell me what I should be doing.
Last time I was training for a marathon I used my recovery days to take a break from training. Now I view them as part of my training. If in doubt, I roll with recovery.
Respect the Rest Day. And beer is always welcome!
And It Really Wasn't So Bad
So a moderate effort run for 10 miles at an irregular time, off my usual schedule and I held a pretty steady pace throughout. First couple of miles were a bit slower. They always are. Last mile and a half were faster. That's the way I roll. My average pace was 7:23 per mile. Faster than a typical comfortable to moderate run, but as I said, it didn't suck!
Next up is an hour of core and strength work. Just when my body feel like it's recovered from the last round of ouch, it's time for a fresh session of torture.