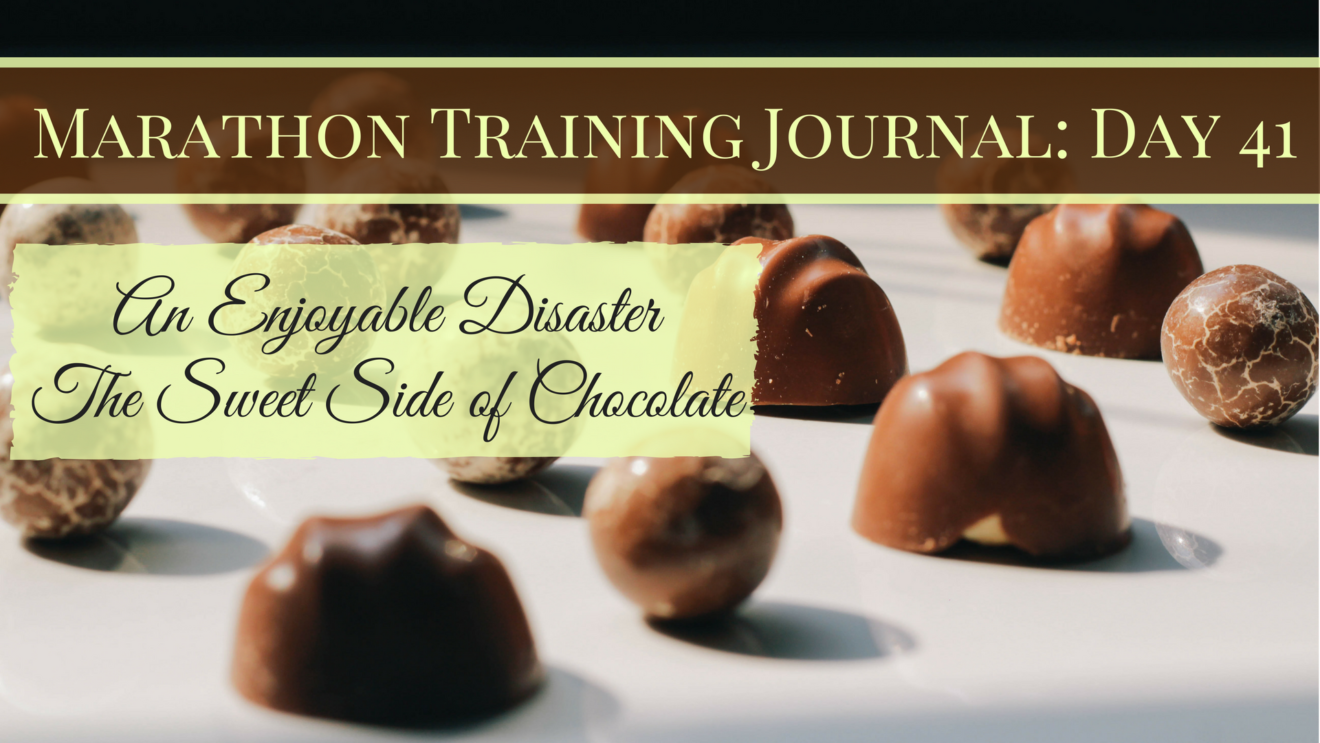 Why I Don't Race at Races
My 10 miler on Saturday had to be the strangest race I've ever experienced.  I already wrote a review on the craziness of the event and there were a lot of things that went wrong. It left me feeling weird all day yesterday. I didn't run yesterday, which was Sunday. There was no motivation to run.
But not everything about it was bad. In fact, I had a wonderful run and a great time at the start line.
I Pick My Races Carefully
The race bug never really bit me. Every time I go to one, I love it and think when I leave, "I've got to do this more often." But I never get around to it. When I do sign up for a race, I check it carefully. The course map, try view it on Google Earth if I can trace it along there, read reviews from past races …. basically I do my homework. When I sign up, I want it to count.  I also have a rule of only signing up if there is beer at the finish and I don't run races that don't give medals.
My first mistake with this race was registering for one with no beer. I should have known that was a mistake!
Getting Ready
I always set my clothes out the night before for all my runs. I get up at 4:15 am and it's dark. I've already come back from a run too many times to count and noticed I had something on inside out or backwards.  Or two mismatching socks.
Socks aren\'t a big deal to me. As long as there are two, it doesn't matter if they aren't the same. I did get to the top of my street doing a warm-up once and noticed I had my socks on and hadn't put on my shoes.  Stop it. It's not that funny. I'm a barefoot girl.
I didn't notice.
So you can see why setting out my kit is important. It was all ready for me when I went to bed.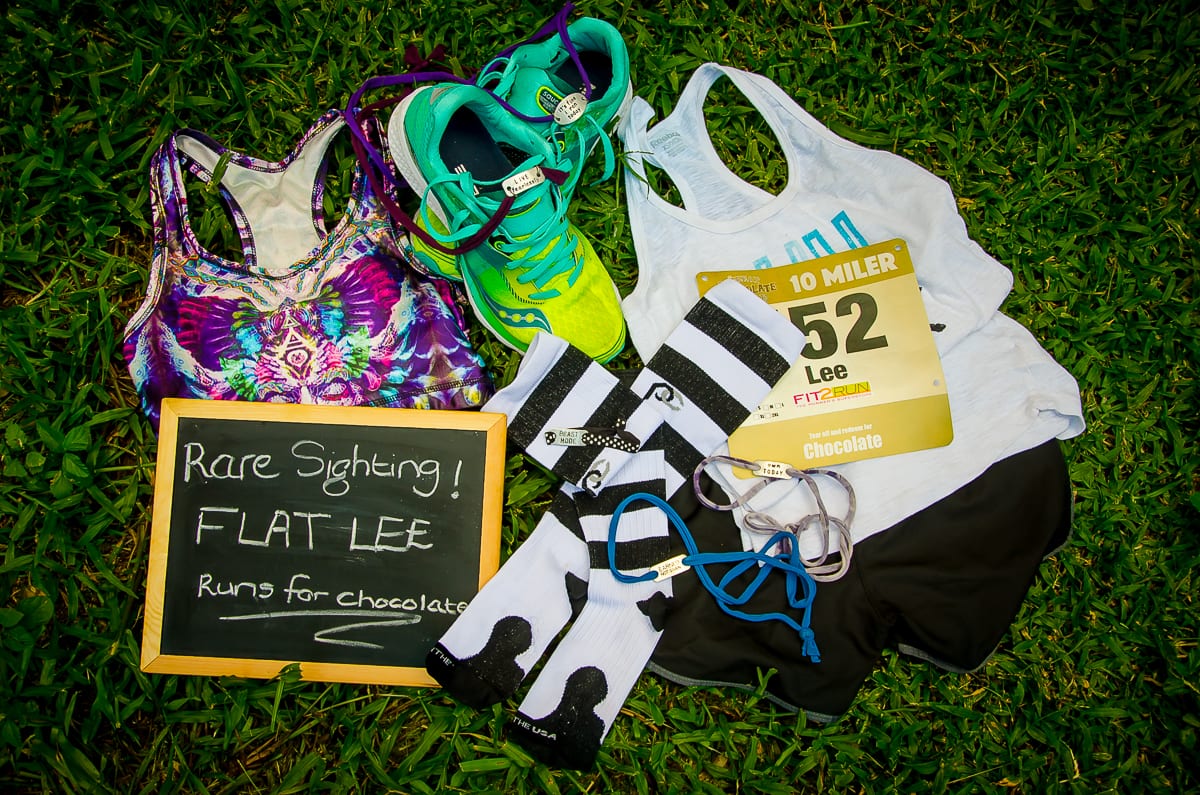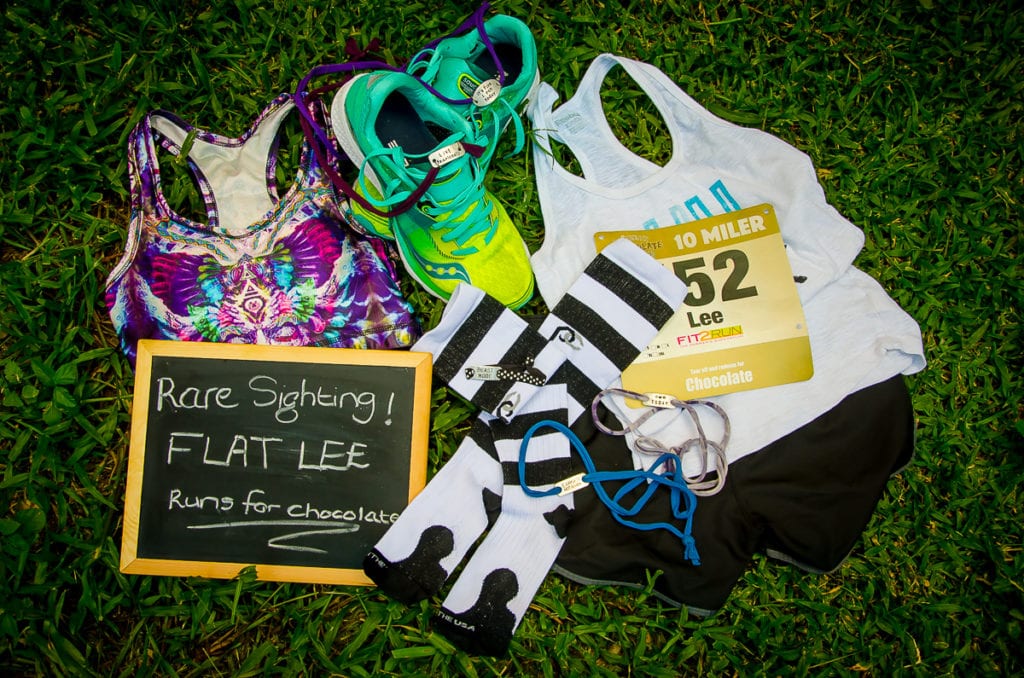 Making My Mind Up
We had to drive about 40 minutes to get to the race. My alarm was set for 3:50 am. I got dressed, put my bib with safety pins in the car and then decided to change and wear different shorts. So I also had to change my socks, because of the colors on the shorts.
The one thing I make sure I have when I leave for a race is my bib. If I have my bib, I'm good to go. This is the first time I kept it to pin onto my top after we arrived. I am rough on my bibs. They usually look like the dogs played with them by the time I arrive at the race. This time it looked more presentable on arrival.
The Sound of Silence
Any time I've got to a race before, even if it's super early before the start, there is a general buzz, a feeling of energy and plenty of chatter and music. It was dark. I believe just under 2000 runners turned out. It was eerie quiet. No music, no lighting and no announcements or anything really.
I took my electrolyte drink that I'd mixed up in an empty water bottle and went to hang around the start line. That's where I meet people. It felt like everyone was whispering; almost as though we weren't really supposed to be there and we were trying not to be caught.  It's difficult to describe the feeling and strange atmosphere.
There were no vendors and pretty much nothing going on there. No presence. I wandered over to the table with the medals on display and took a photo. It made me feel like I was doing something other than just hanging around. Then I went back to hanging around.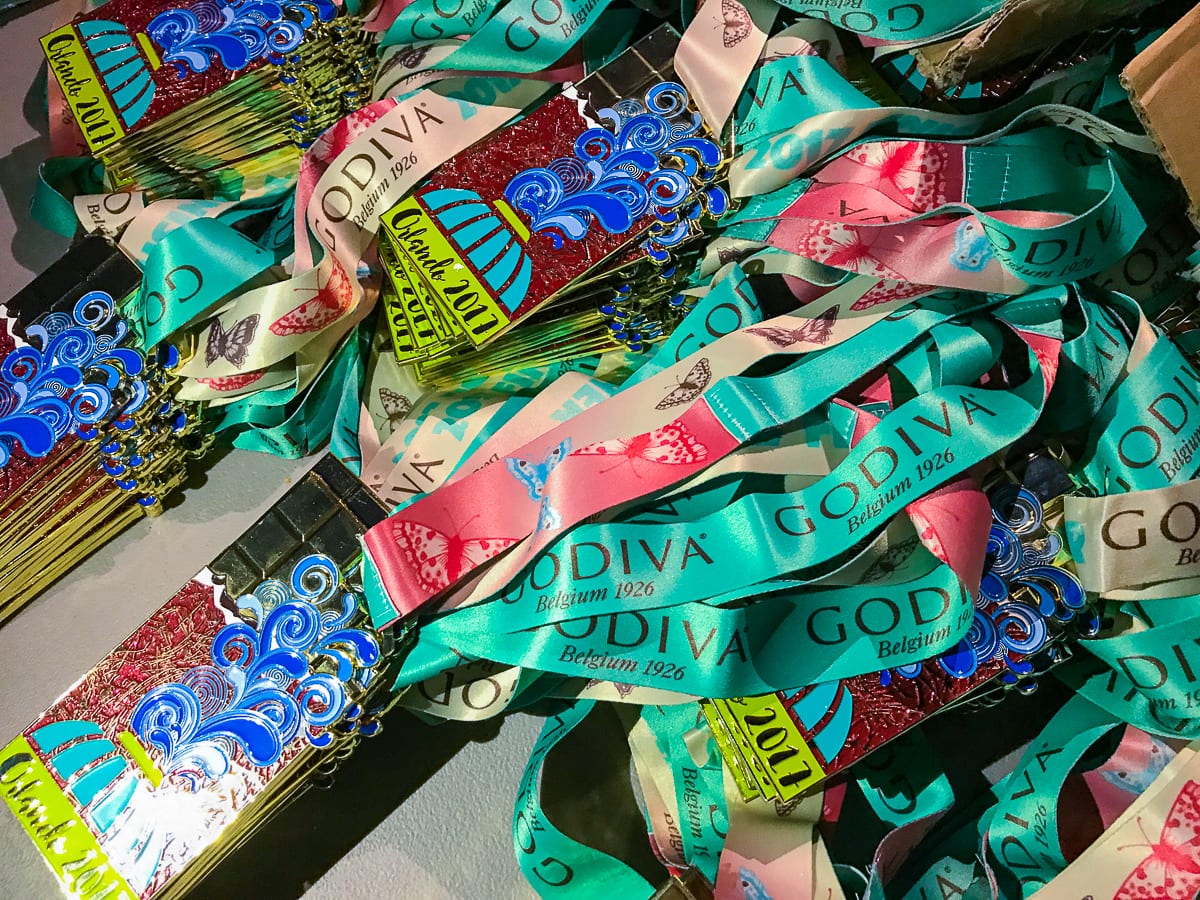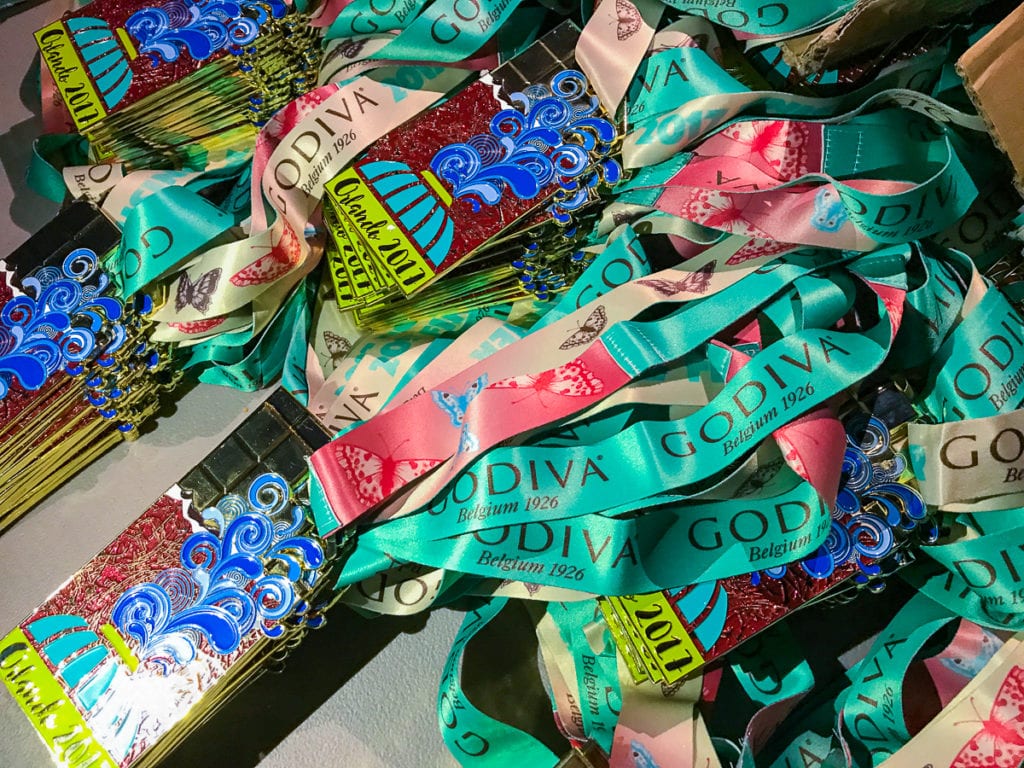 I Don't Race Because I Have Bigger Goals
The competitive edge in races is something that eludes me. I understand that it's a big motivator for some people and that's fine, but I really don't get the big deal about trying to 'beat someone' to the finish with this intensity you often see, especially in the front pack.
As I said to a friend last night: for what? Then you get a piece of wood with number 1, 2, or 3 and you go home.  Awards are nice. Achievement is great. But if that is all it's about, at what cost?
My Great Goals
I want to meet people and hang out with them. I never get to do that on my training runs and it's incredibly important to me. So far I've never been disappointed. It's simple.
The Carefree Runner Code:
[clickToTweet tweet=" If you are a runner sharing a start line with me and you tell me your name, we're friends." quote=" If you are a runner sharing a start line with me and you tell me your name, we're friends."]
Find Me a Friend and Make Me Smile
Even if we don't share more than a chat or some laughs together, it's still a highlight of a race for me.
I really scored big time with this today!  I met a friend who I know from my online training group at the start line and we got to take a selfie together and chat briefly before and after the race.  She was also doing the 10 mile and is so accurate with pacing. We run at about the same pace so I was also glad of the added bonus to have an accurate pace marker.
I also made a new friend. We were standing beside each other and I was trying to see if she was with anyone or on her own and then she said hello. She is here on vacation for a week and signed up at the last minute to do this race.  As we spoke it turns out that we are both doing the same marathon in November as well as the 5K the night before so we exchanged details and we're keeping in touch so we can meet up again.
I am thrilled beyond words!
It's Not a Real Photo Without a Good Photobomb
These girls were so awesome.  I was trying to take a photo at the start line and it got wrecked because the flash went off. As the photo showed up on my screen I could see two girls behind me posing for the shot.  So I made them do it again – without the flash – so I'd have a fun photo to take home from the start line.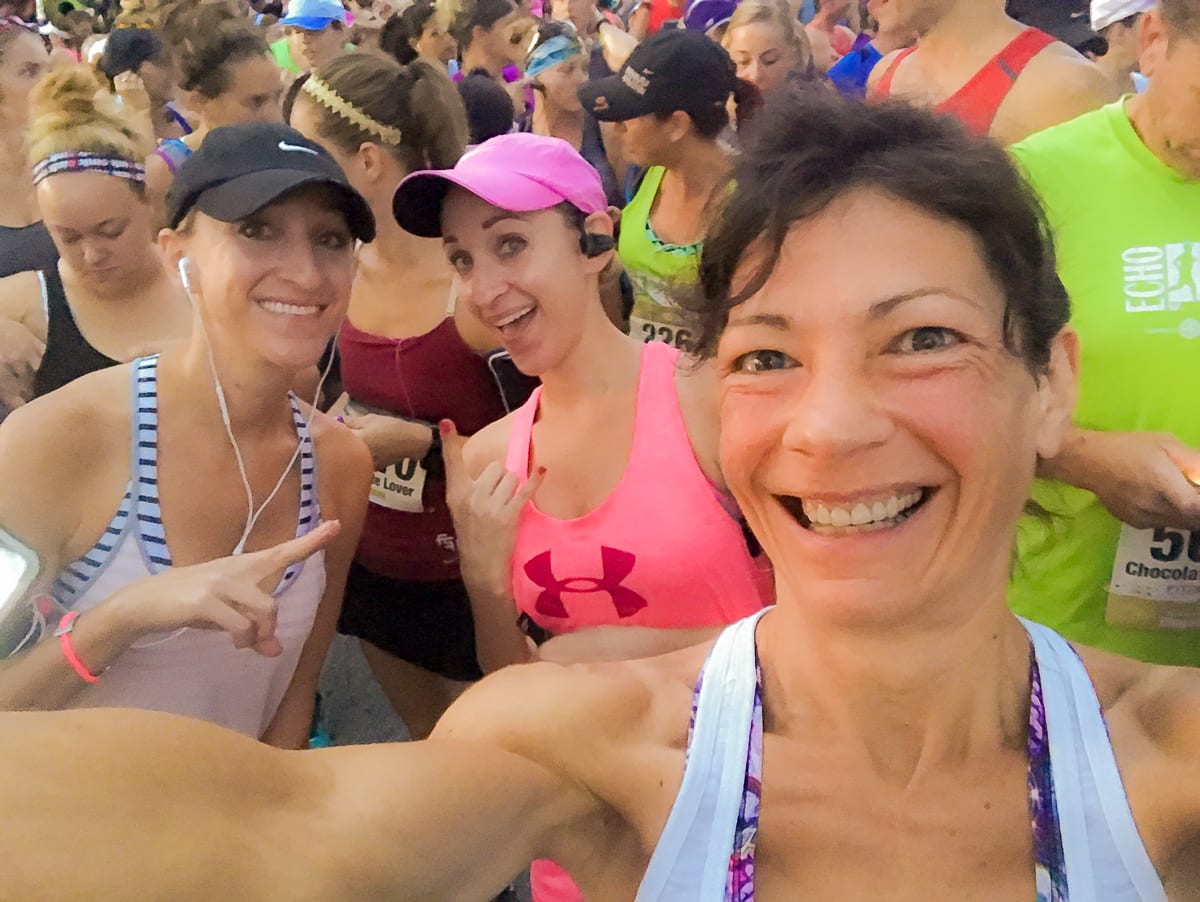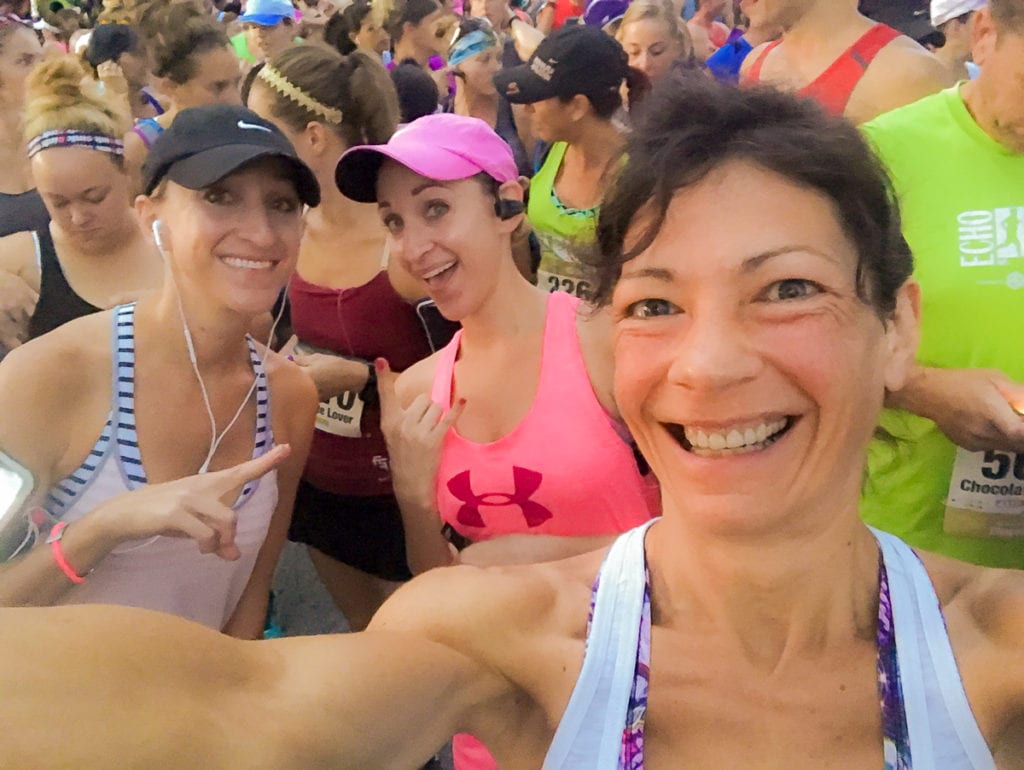 There is something so cool about being able to be silly with other people instead of stressing out over how long it will take to finish a distance.
That's why I don't like time as my primary goal. In fact, even better if it's not the secondary one either. It makes it really hard to leave feeling disappointed.  And nobody can beat me to take away a friend or some fun. We can share.
May The Course Be Pretty and Make Me Smile
Pretty courses for me don't necessarily mean mountains (thankfully, seeing as I live in Florida) or lakes and pine trees. I love cities, quaint and eclectic old neighborhoods, beaches, palm trees …. Anything different to where I run daily is interesting enough that I can find a way to make it fit into 'pretty.'
This course was beautiful. I loved running around Lake Eola, through the cobbled streets of downtown Orlando in the glow of the soft morning light with the sun shooting rays of golden light through the leaves of the trees
The neighborhoods we ran through were lovely too. It was kind of nostalgic because the houses reminded me of the street where my grandmother used to live. I really enjoyed this course so much that I'm going to actively look for races that use this area as the race route, or even part of it.
Run Happy, Run Free
I had an idea of a comfortable pace for the race, but I always go in with an open mind. We were warned in an email that there were some 'hilly bits' but there was nothing to it. A few gradual inclines, but I get more climb in and around my own neighborhood.  It was a flat course.
I was not expecting so much brick surface. I am a concrete and asphalt runner and don't have any issues with the impact from those surfaces. Brick is different. It hits me in my lower legs and some of these were uneven – very old – and loose, because there was no mortar between them. You really had to watch your step and I found that took more mental focus than physical energy.
My lower legs, left ankle and shin are all still feeling pretty beat up from that.  There was a patch during the race where it felt really uncomfortable and I wondered if I might have to stop and walk, but it either loosened up or I got caught up in the atmosphere and forgot about it. I didn't think about it again until I stopped. Then I could really feel it.
So I still have some rolling and recovery to keep up, but I have to wait because I'm not first in line for the yoga mat.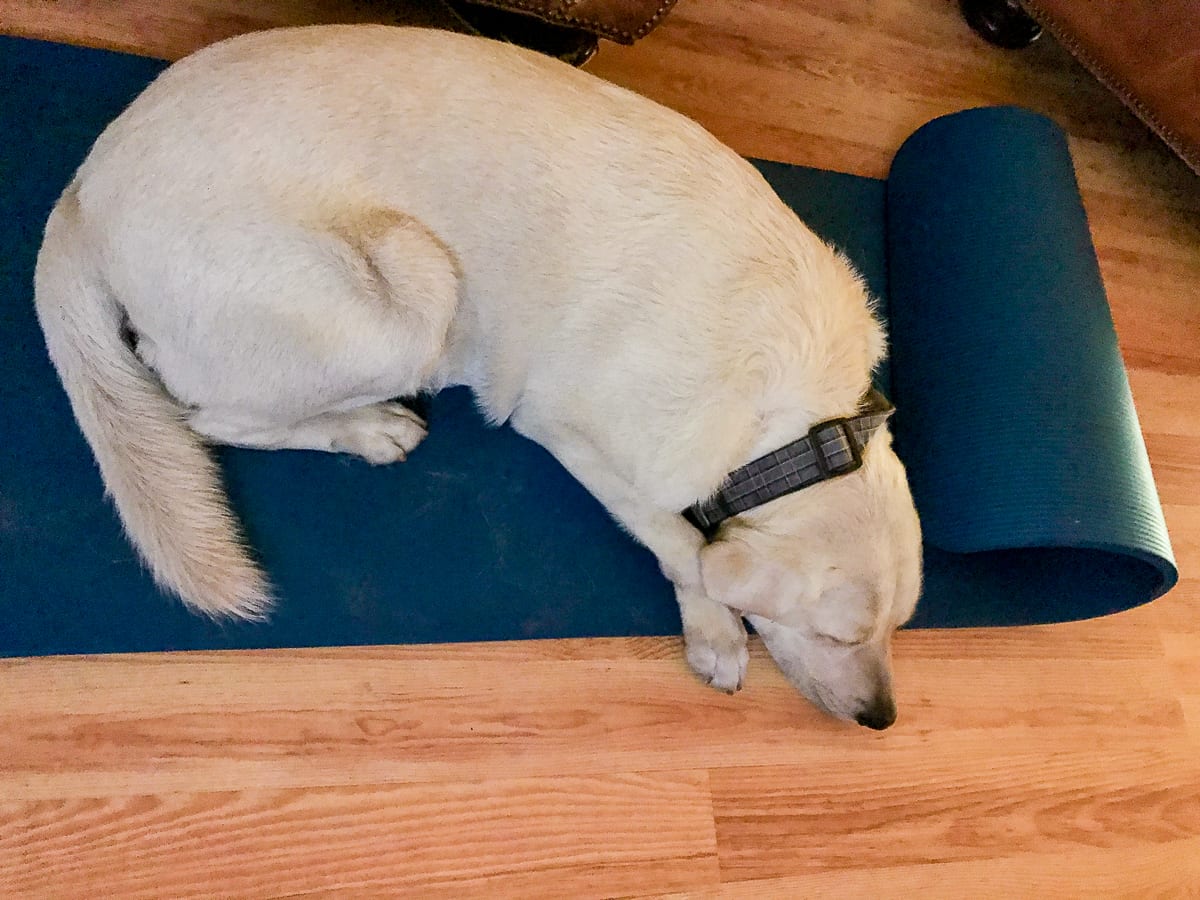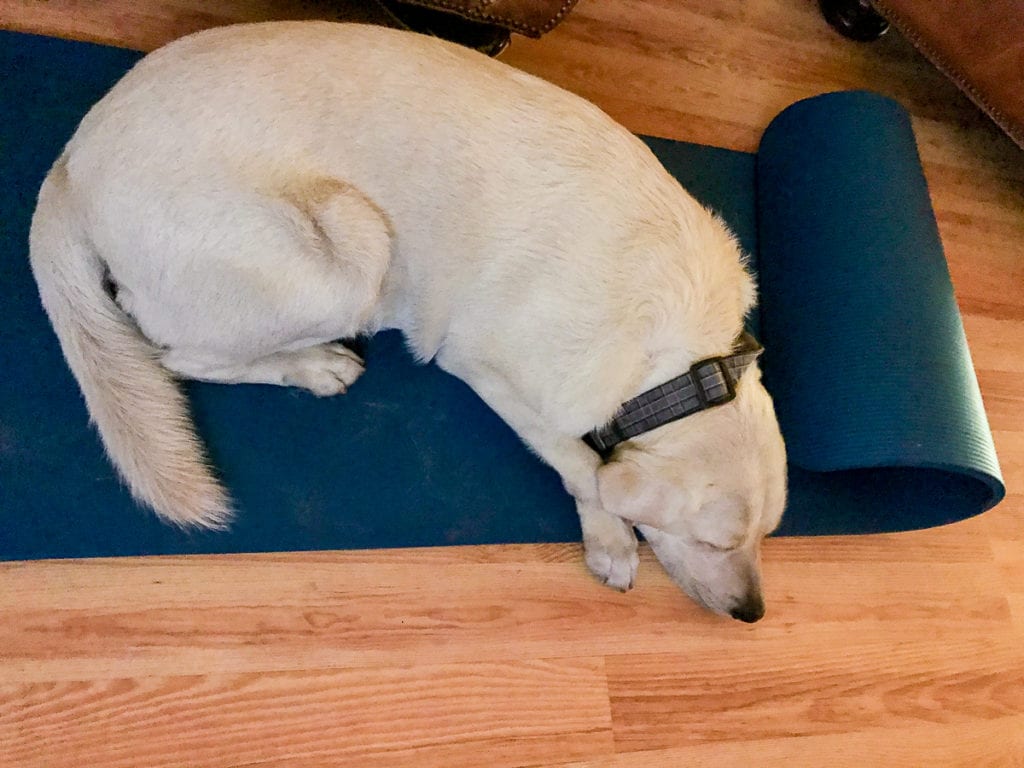 Running Near The Front is Like Running in a Library
Quiet. No talking.  OK, I admit it's kind of funny because if I end up running alongside someone I like to talk to them; at least for a bit. Well nobody wanted to chat. The girl just in front of me for the last half of the race kept turning to look at me and I know I was riding her tail, but our paces were in sync and I got the feeling she didn't want me in front of her so I just hung back, kind of amused by it all.
Of course after a while it was just the two of us and since she wasn't talking, I was bored so I threw some surges in to see if she wanted to play. She didn't indicate that she liked or disliked the game but she played along. I also realized that it might be important to her to be ahead and since I didn't care, I left her there. Besides, she had a perfectly consistent pace and I am not as sharp at holding one to that level of exactness.
Also, I really didn't want to run alone and as long as I could see her, I wasn't by myself so it worked out really nicely. I looked around for her afterwards to say well done, hoping we could connect. We could probably be running buddies since we have the same pace, but I couldn't see her anywhere. If I see her at another race I'm going to find out if it's possible or practical to arrange a run together.
Don't Crash Before the Finish Line
As I turned the corner to approach the last stretch to the finish line, we had to cross a road where traffic officers were holding cars to let us through. It meant we had to stay on the sidewalk when we got to the other side and then take the corner immediately to turn to the finish. I nearly knocked over a lady who was strolling along there looking behind her and then had to fight past a family of people from the 5K walking five abreast. It's nice that families do things like this together.
I just wish that we were separated because this always happens and it becomes both a frustration to both sides as well as a safety issue.
You're Finished. Now Get Out.
That's how I felt when I crossed the finish line. It was weird. There was no clock. It was the absence of the clock that prompted me to stop my Garmin, which is the first time I've actually remembered to do it as soon as I'm done. There was also no party atmosphere. I was congratulated with a big smile by the lovely volunteer who handed me my medal. The volunteers were wonderful and so were the traffic officers who cheered for us.
I looked around to see who was there, looking for my friends. I didn't see them so I wanted to go cheer for them but I needed something to drink. And something other than the warm bottle of water I was handed at the finish.
I collected my chocolates with the tear off ticket on the bottom of my bib. I didn't know they would run out shortly after I'd taken mine and not many of the 10 milers had come in yet. If I'd known I would have given them back. I really just wanted a photo of them with my medal.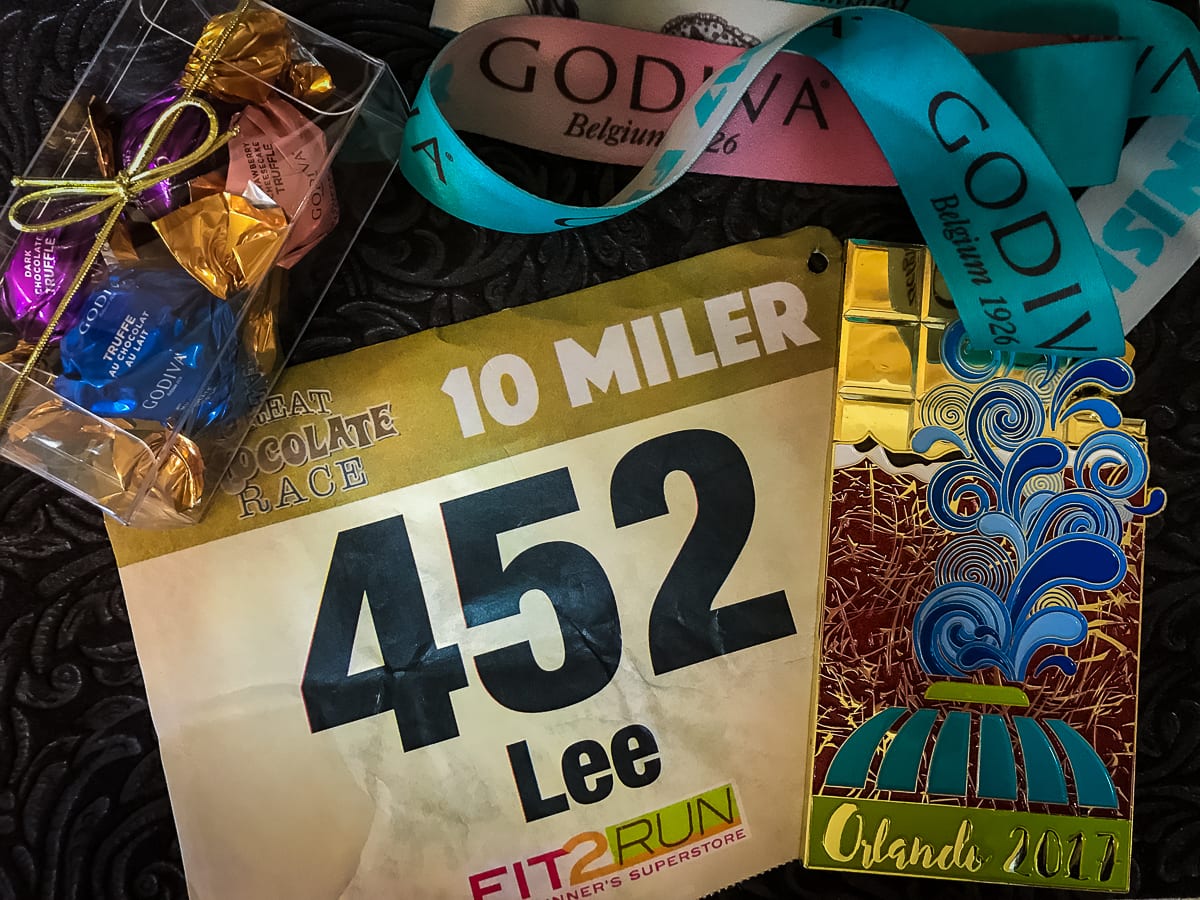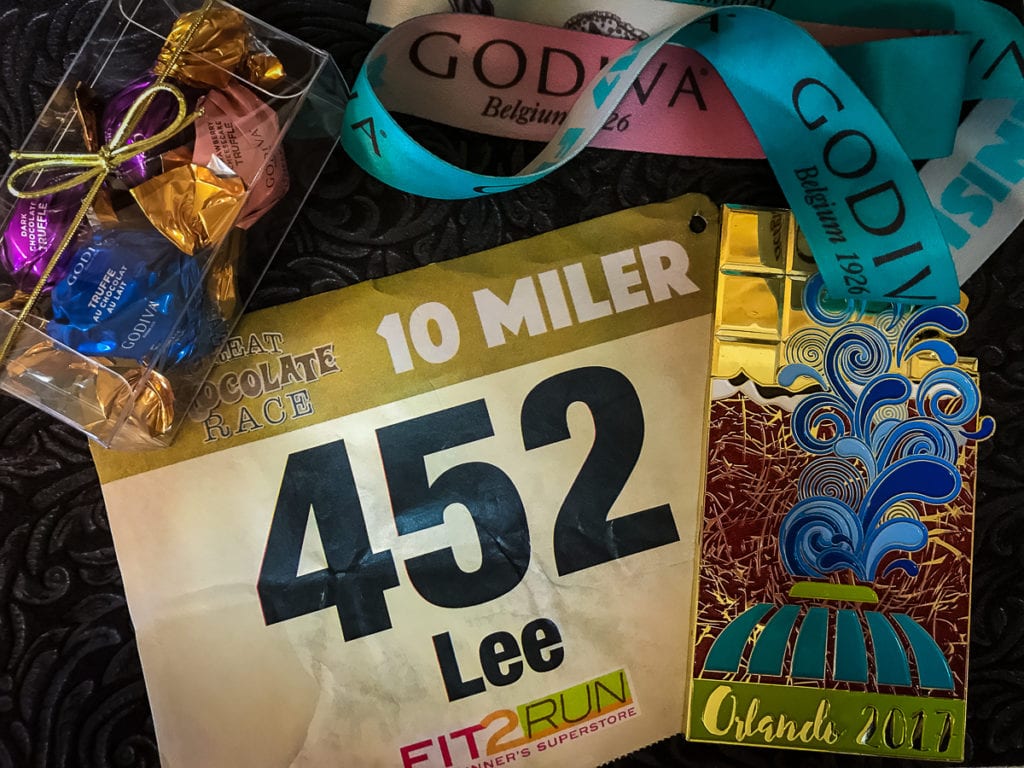 Honestly, I don\'t know how to describe the atmosphere here. It was so loose. No post-race feeling. No celebrations.
Sad Bananas and Dietary Restrictions
There was nothing to eat or drink but some sad looking bananas; and when I say sad, these fruits looked like they wished they were dead.  I thought I spotted some coffee going on at a table but when I got there. It turned out to be Nesquik. You know that powdered kids stuff you mix with milk? Yes, that stuff, but they were mixing it with water.
I don't remember what I was thinking, but I must have been thinking out loud because they were trying to sell me on the fact that it was gluten free. Hold on, there. I just ran 10 miles. At a chocolate themed race. And you want to put me on a diet?
I really wanted to hang around to find my friends, but we had also parked in a place we didn't belong (because getting there was such a mess) and we wanted to beat the truck that was apparently on its way to have us towed.
I Did Have a Nice Day
It wasn't a bad day at all. Strange as it sounds, if it hadn't been a race, it would have been outstanding. I had a great time, a lovely run and got some social time. Although I thought I'd gone into the race with no expectations, sometimes we don't realize that with certain things we have at least some sort of default expectation as to how things should go.
I felt strange the rest of the day. It didn't feel like I'd been to a race. It felt flat.
The results eventually came out. My finish time was 1:11:05.  I'm fine with that. I would have loved a post race party though.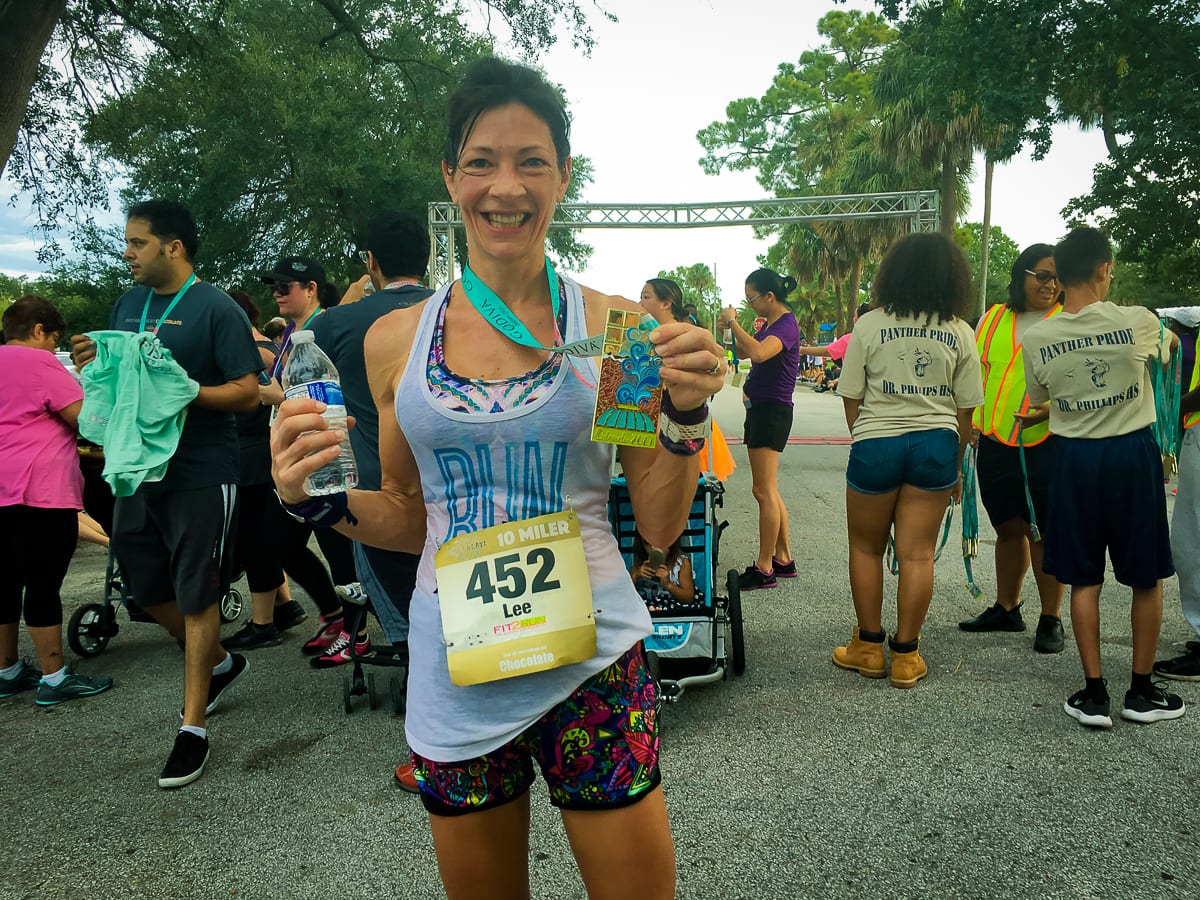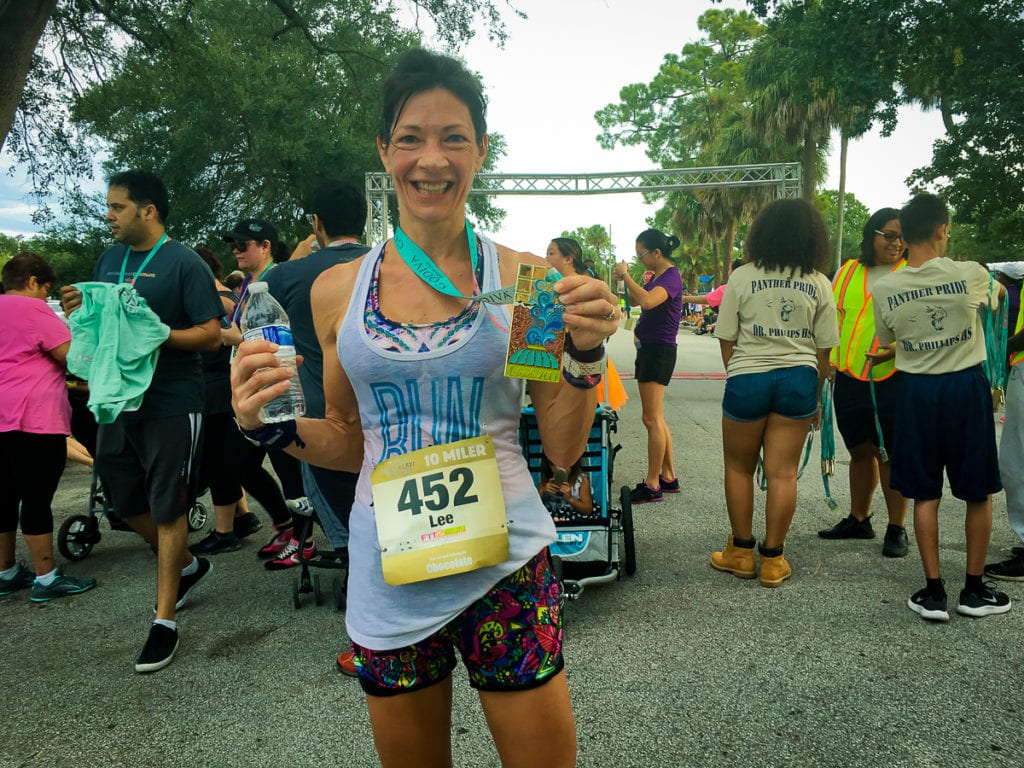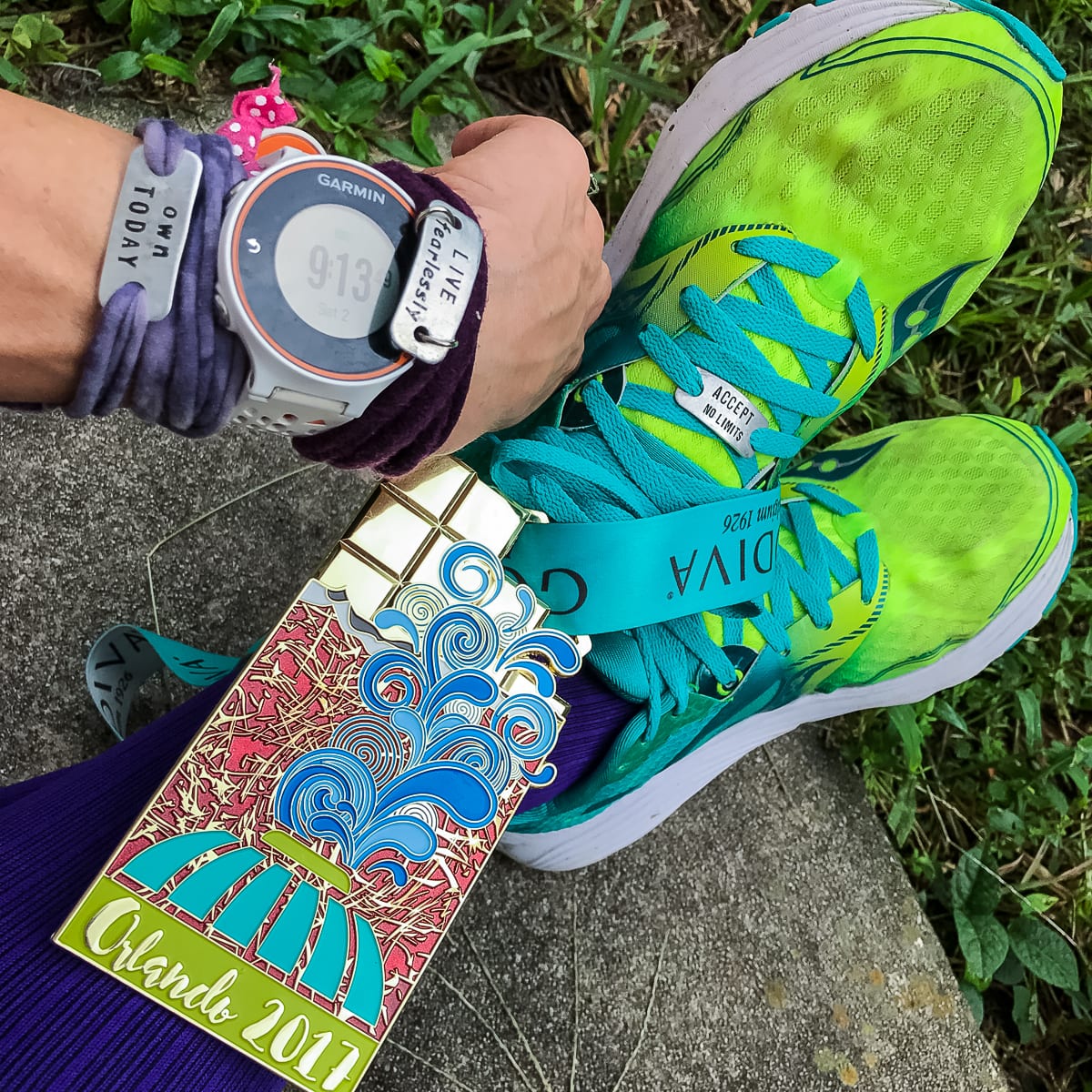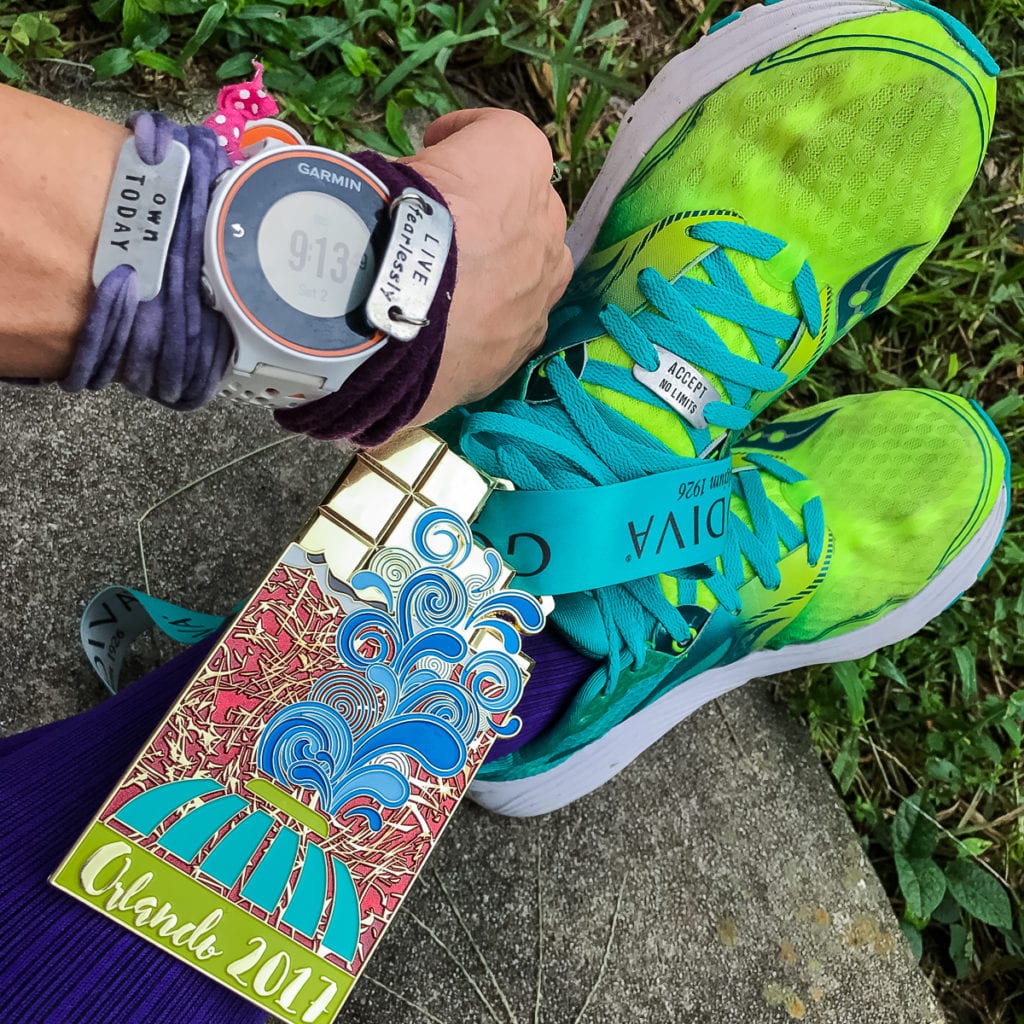 What Happened to Friday's Run?
I knew I wasn't doing a long run the day before the race and couldn't decide if or when to take a day off. The reason I didn't write a post about it is simple.
I ran three miles in the neighborhood, came home and brewed some coffee. Then I sat outside drinking it and waiting for the sunrise.  That's it. It was really nice to be back so early and sit peacefully with nothing going on and just relax.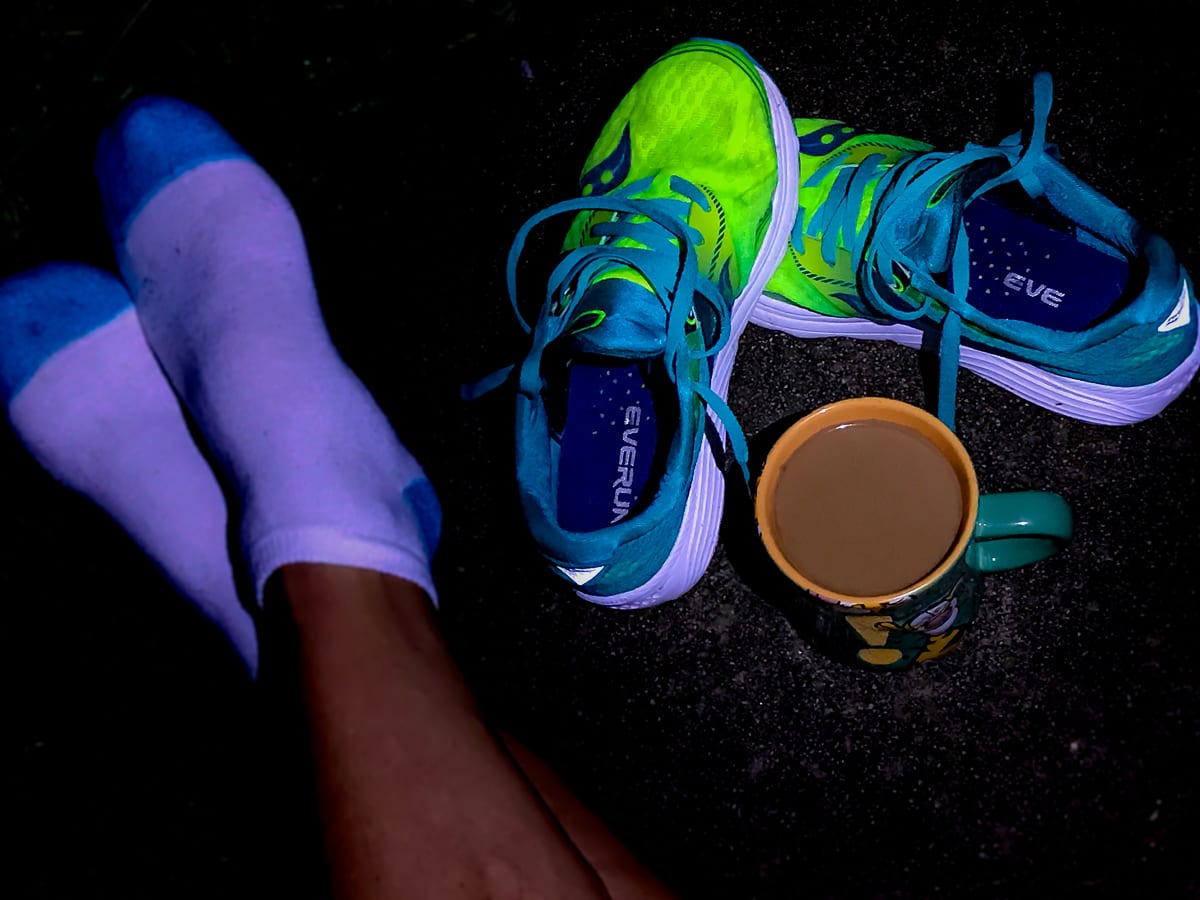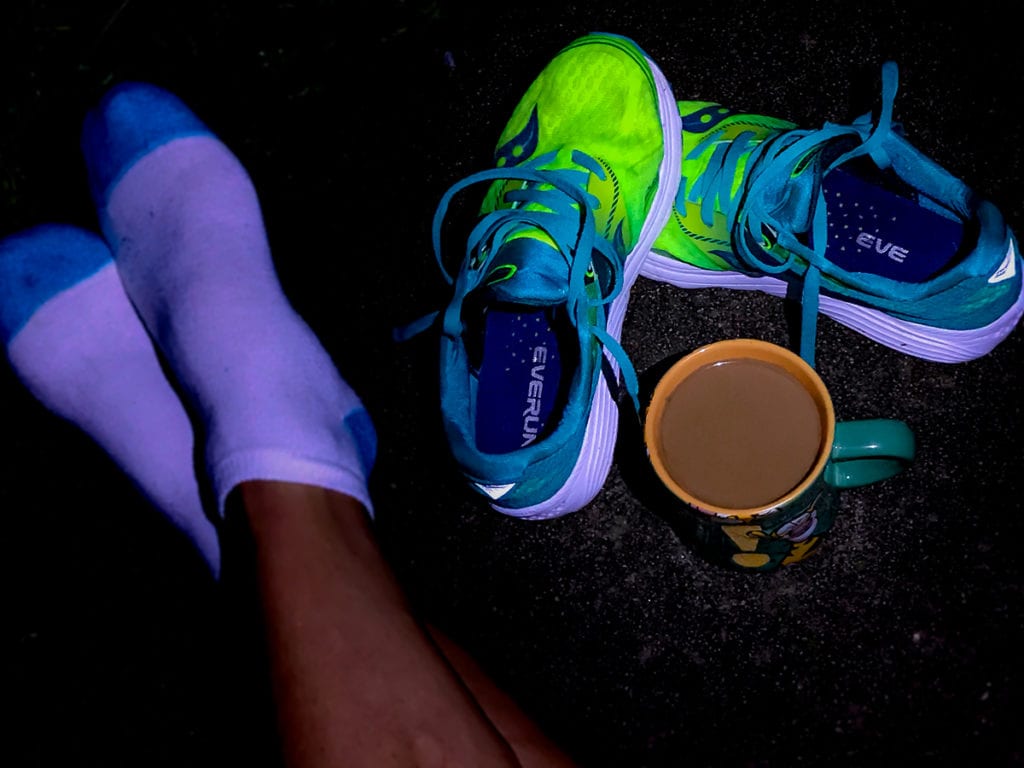 I'm still not sure what I'm going to do about races. I have no plans. With my history of races and the weirdness of this recent one, I am not sure I want to sign up for anything for a while. Having said that, I also know that to get over this I should just pick something nearby and sign up.
But that's for a different day. I need some space between Saturday and thinking of other events.  I've chosen to take the good stuff with me and just let the strangeness slide away. There was lots of greatness about this run and I came home richer for it, having made a new friend.
Tomorrow is a new day and I need to get back on the training truck again.